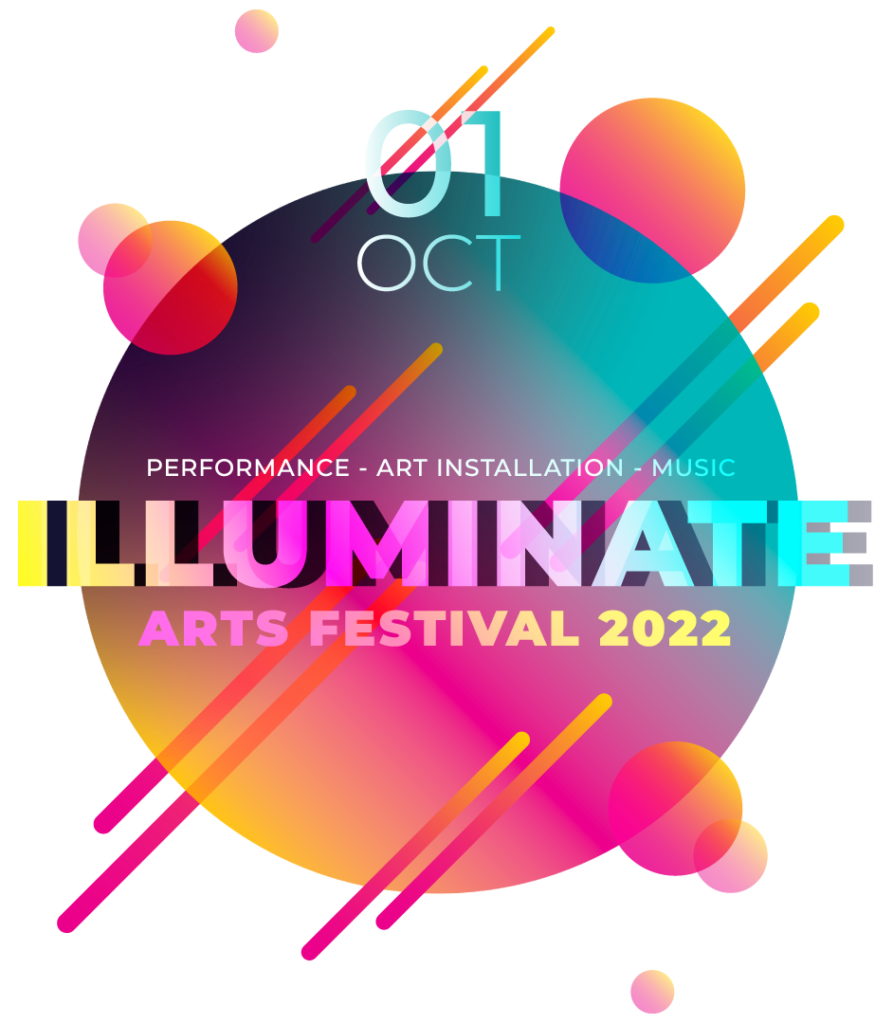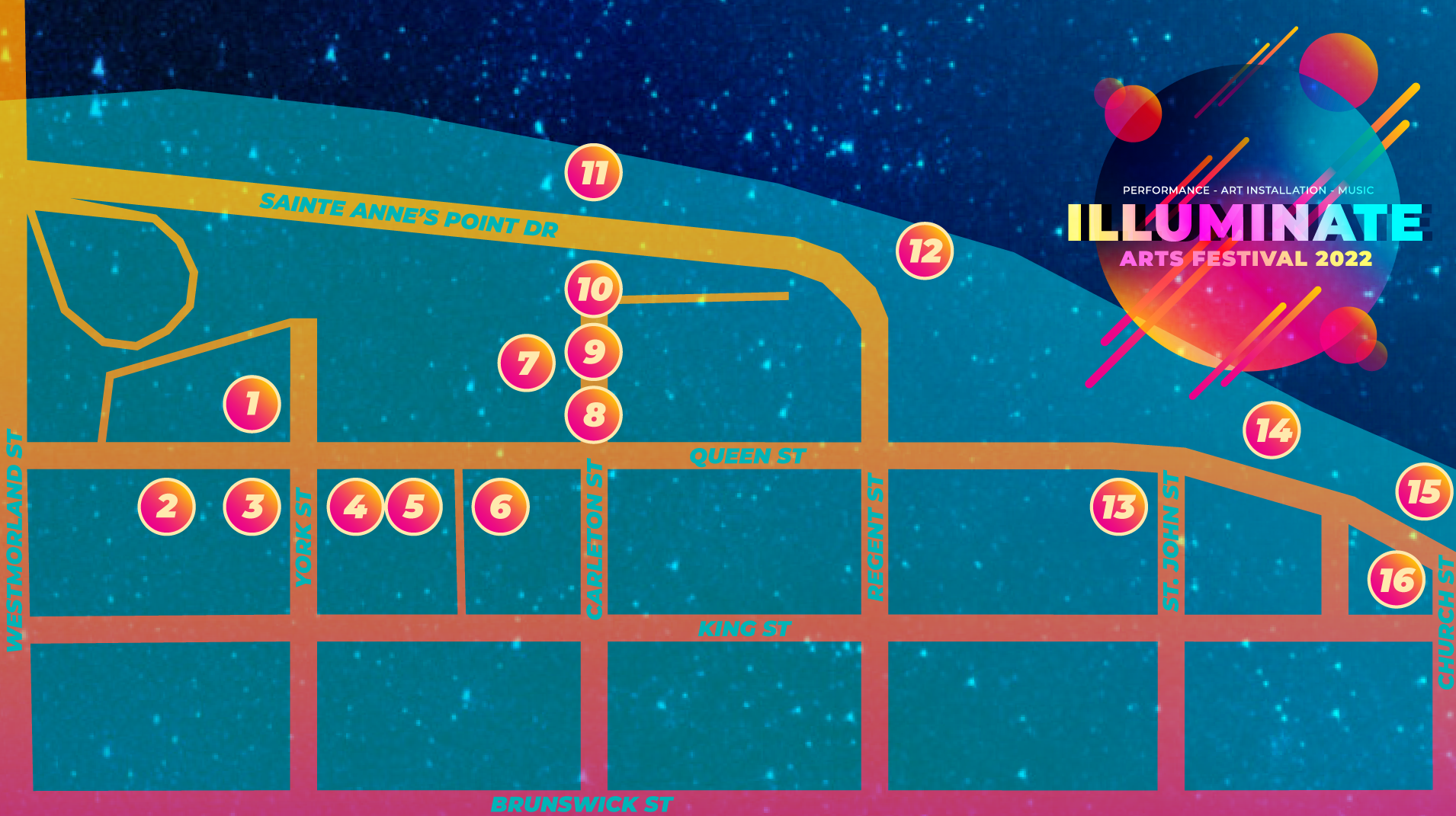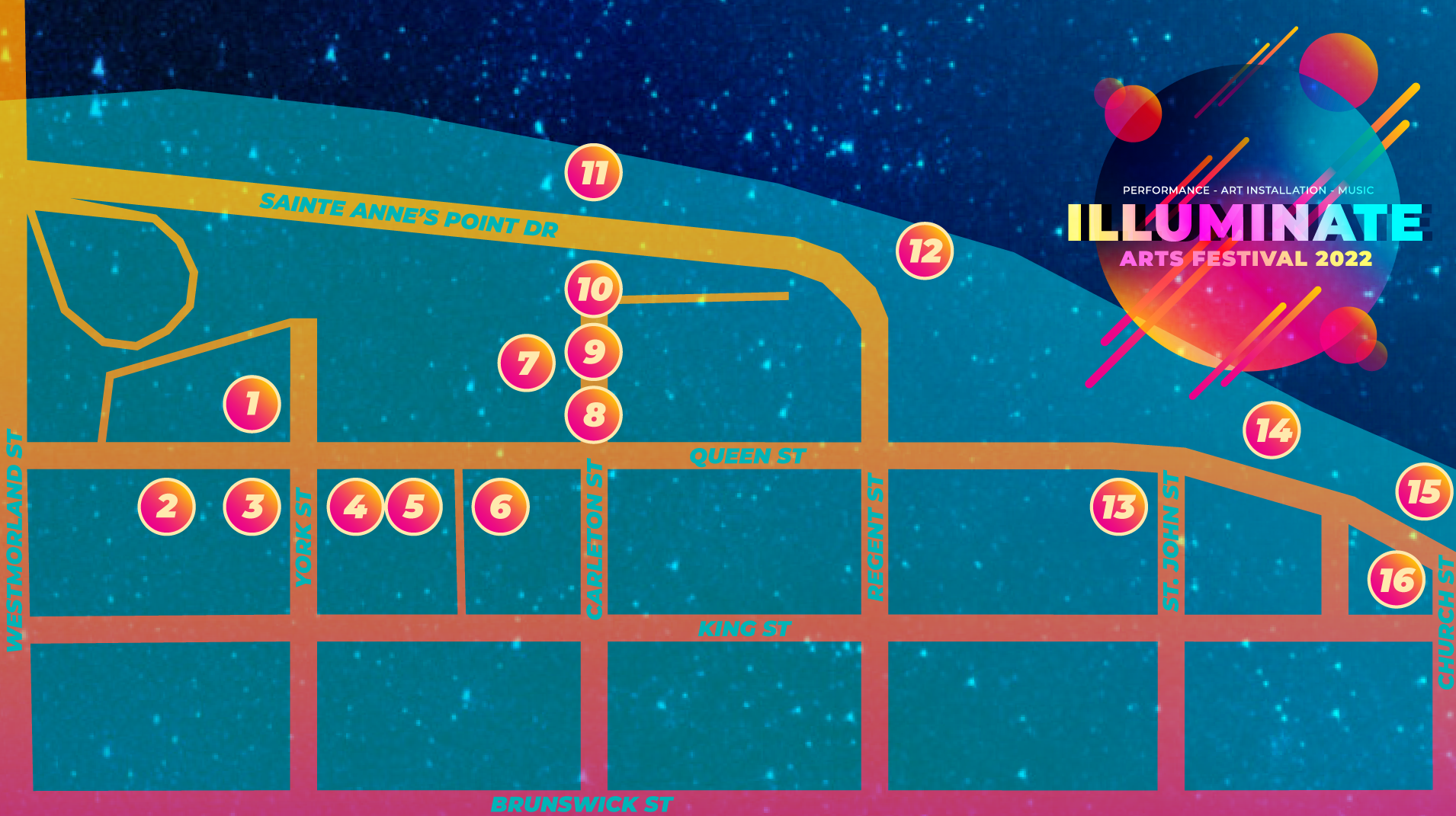 1 – CITY HALL
397 Queen St
Pillar of Life – Nicholas Walsh
Not Taught in School – Illuminate Collective Art Project
2 – THE TANNERY/THE CAP
362 Queen St (follow the lit alley to the Tannery!)
Conjuring the Creator – Midas Well
Relaxation Simulator – Illuminate Collective Art Project
Silk – Strike Pictures
Performances by:
Lumen Lux
3 – THE DANDY LOUNGE
385 Mazzuca Lane
here i am – Katie Hamill
Justin Toodeep
The Mind Of A Womam – Barb Wire
Pride and Culture – Succubus
Paint a record for free (40 available). Must present an Illuminate Map (paper from the Info Booth or digital) to claim.
4 – GAllery on queen
406 Queen St
Scattered – Adam Myatt
5 – 7th house tattoo
412 Queen St
Trans Divinity – Steel Transplants
Beyond Conforming – Shelby Harnish
6 – MONARCH NIGHTCLUB
474 Queen St (all ages before 9PM, 19+ after 9PM)
Performances by:
Écarlate
HEXEE
DJ Leiya
7 – BARRACKS SQUARE
463 Queen St
Intergalactic Invasion – Circuit Witch
8 – Info booth/coffee
35 Carleton St
Free Coffee from the Coffee Mill
9 – CArLETON STREET
11 Carleton St
Proud Fredericton – Mihail Milchenko
Game Night – Nat Cann
Evolutionary Forest – Colton Hash
Performances by:
Emmanuelle Jackson
Serpentine Studios
UNB NAACH
Thushara Premarajan
10 – PEDWAY START
10 Carleton St
Questioning Access – Ysabelle Vautour
11 – PEDWAY END
(Accessible from the Carleton Street Bridge and South Riverfront Trail)
Not photo, not copy – Yessica Enriquez
12 – LIGHTHOUSE GREEN
615 Queen St (along the South Riverfront Trail)
Web of Secrets – Illuminate Collective Art Project
13 – FREDERICTON PLAYHOUSE
686 Queen St
7:30PM – Lighthouse – Maureen Batt & Greg Harrison
Love Me Nots – Illuminate Collective Art Project
14 – BEAvERBROOK ART GALLERY
703 Queen St
Senbazuru for Hope and Healing – Thu Ho
I keep letting you win so I can hold your hand & I'll get you next time – Alana Morouney
Free Admission to Collections
15 – THE GREEN
799 Queen St (along the South Riverfront Trail)
Erasure is Violence – Queer Heritage Initiative of New Brunswick (Content warning for triggering language)
16 – GALLERY 78
796 Queen St
7:30PM – Miller Britain Screening
8:30PM – Kwa'nu'te' Screening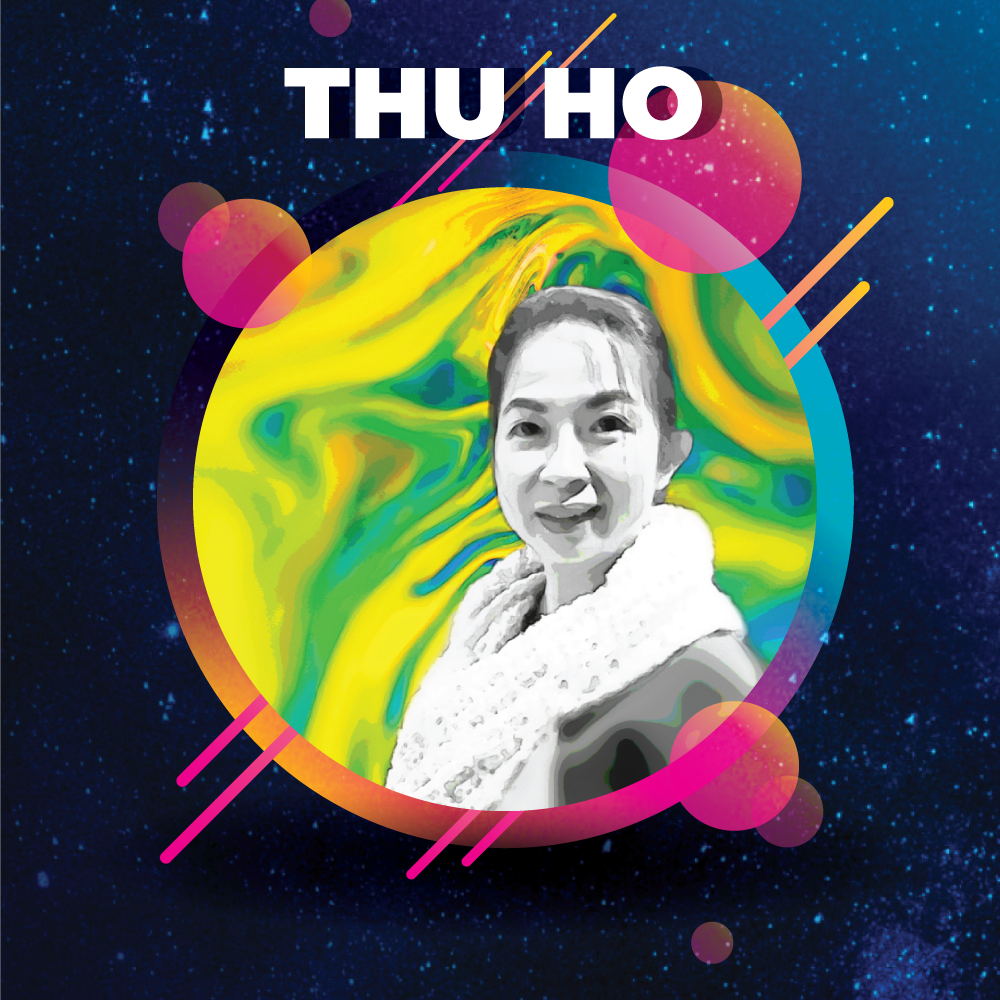 Senbazuru for Hope & Healing
My installation Senbazuru for Hope & Healing is based on the Japanese tradition of folding one thousand paper cranes called Senbazuru. In Japan, the paper crane is a symbol of peace, hope, and healing. It is considered the "bird of happiness," a mystical and majestic creature that according to myth can live for a thousand years. Tradition has it that if a person were to fold one thousand paper cranes in a single year, they would be given one special wish that would grant long life, healing from illness or injury, and eternal happiness. My one thousand paper cranes floating among illuminated peony petals are symbols of hope and healing in a caring and embodied way: Celebrate the Hope, Find the Self, and Treasure the Value of Being Together.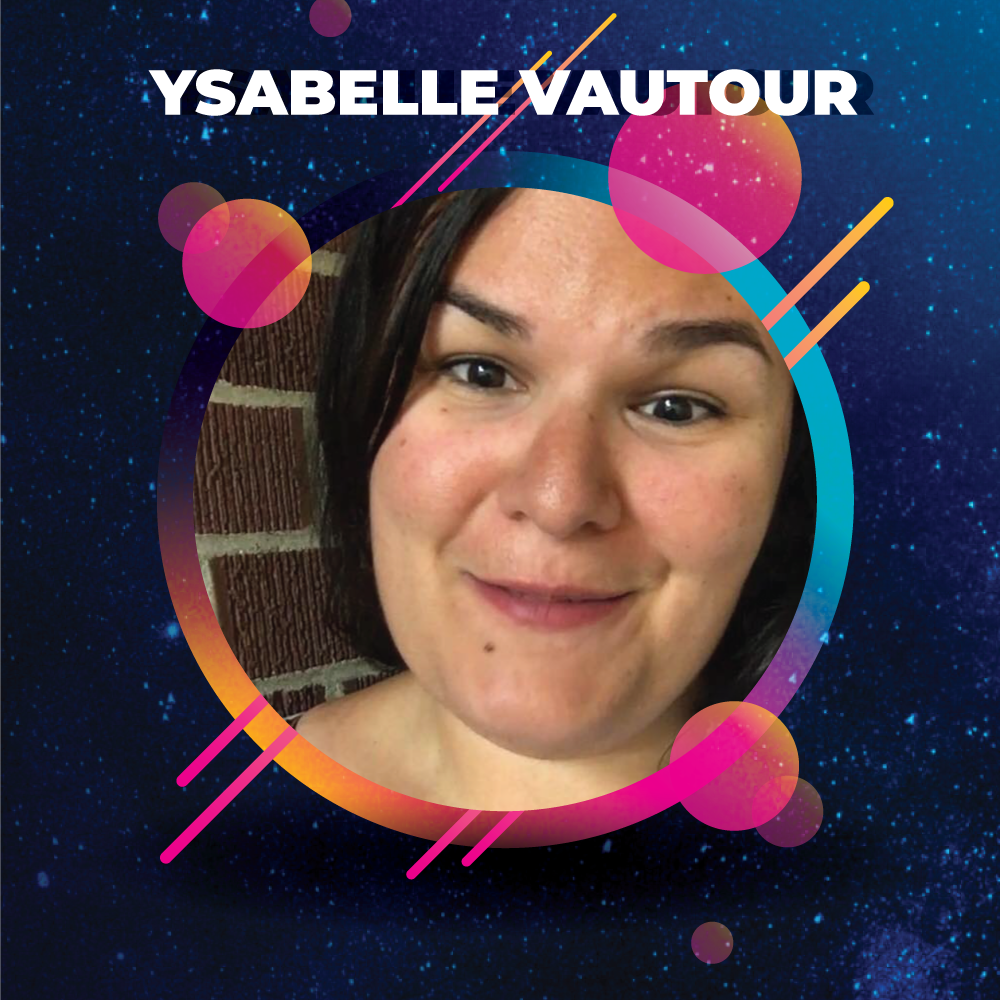 Questioning Access
​​I have some sculptural installations that showcase invisible disabilities. Disability is the largest minority group in the world. It is incredibly diverse, and any of us can become a member of this minority at any time. It can feel so rare to have a disability, but, at 26% New Brunswick's disability rate is the second highest in Canada. Within that group invisible disabilities are the most common. Some have the choice to make their disability show and others do not. How can we showcase something that is invisible? Our ableist culture encourages us to hide, but disability pride wants us to celebrate. I have used recycled and donated materials to build my installations to emphasize the importance of care and community in my work and in creating accessibility.
READ MORE

Ysabelle Vautour is a multidisciplinary artist and founder of the NB Disability Art Collective. A graduate of Artslink's Catapult Arts Accelerator and Inspire Mural Training Program, Ysabelle explores accessibility and ableism in a fun and playful way through visual and installation art. She began her art practice in 2019 and has been featured in numerous galleries, festivals, and news outlets. Ysabelle has had four solo exhibitions across New Brunswick. The legally blind artist collaborated with Theatre New Brunswick and the JRG Art Society for the Arts for Atlantic Canada's first Disability Arts Symposium in 2021. She is the recent recipient of the Jane Leblanc Award in the Visual Arts. Currently, Ysabelle is getting ready for the Hammock Residency in Vancouver and showcasing her work at the ZYP Gallery in Alberta.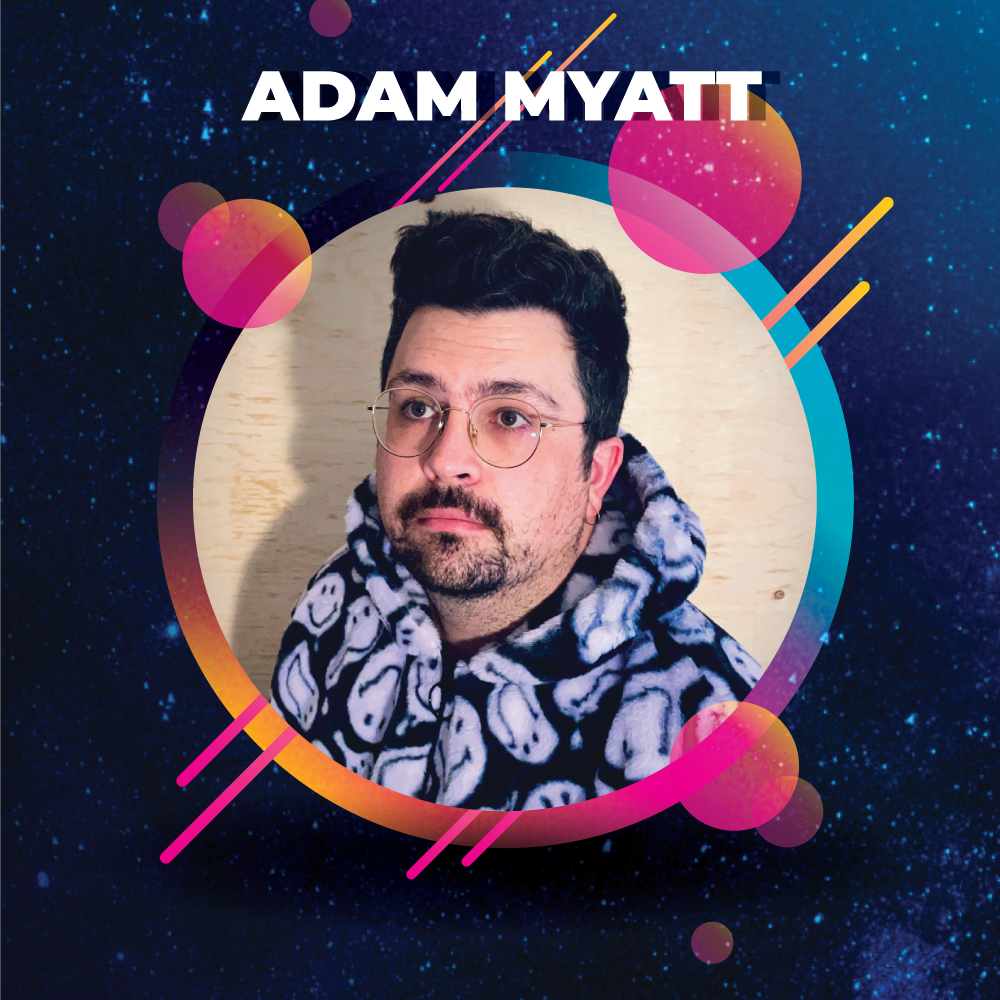 Scattered
Scattered is a video installation of half-memories. Flipping through a phone's photo library, trying to remember how yesterday was different from today was different from tomorrow was different from the day after that. Projections thrown through prisms, this project tries to order and materialize the artists' last few years. If nothing else, it should be nice to look at for a few minutes.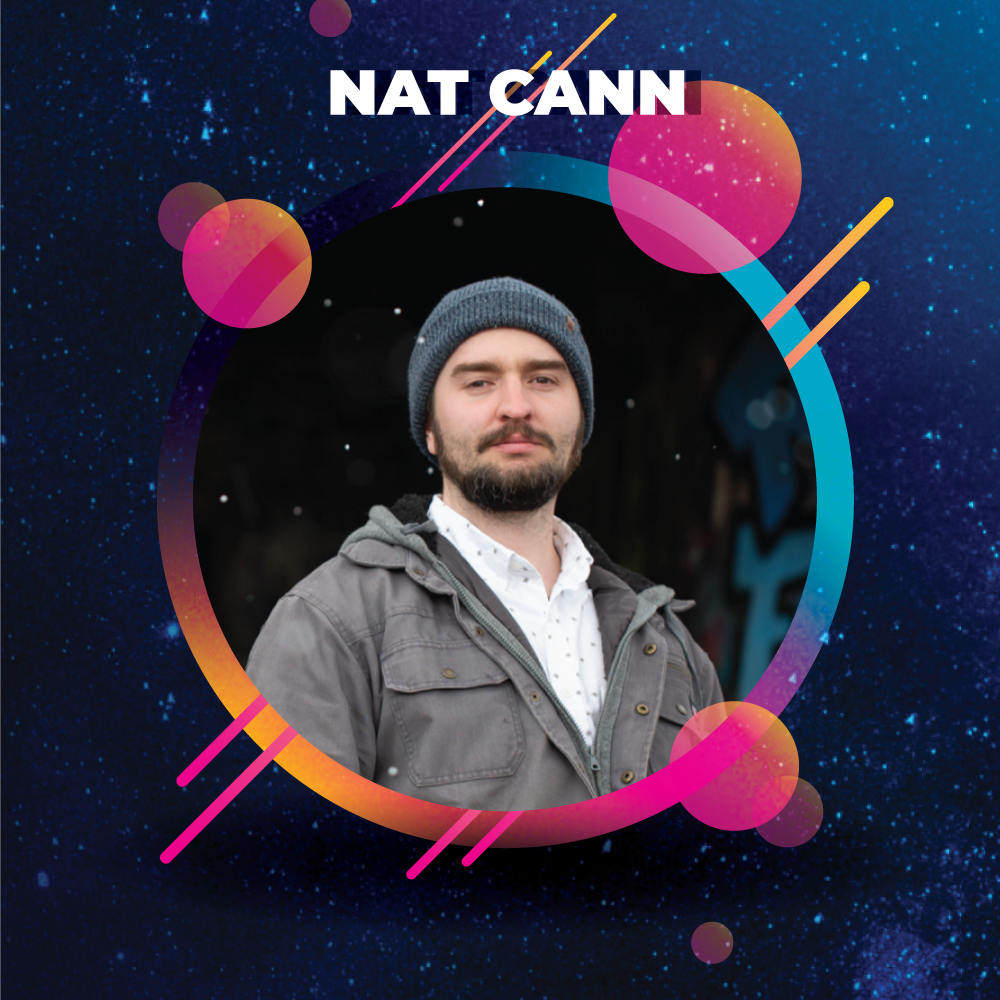 Game Night
A new series of installations wherein tabletop games are socially reimagined.
Nat Cann is a Canadian printmaker whose projects hone upon the haunting of lands – ideologies and industries keeping afloat Canadian notions of colonial heritage and their subsequent degradations. These notions of commorancy are further expressed through lens based printed matter, material choice, and installations.
READ MORE

Nat Cann has exhibited across Canada, and has gratefully acted as a mentor, instructor, and technical assistant to numerous students and professionals unversed in printmaking. Nat has been granted numerous residencies and his recent print projects have been intertwined with a variety of publications, exhibitions, and research grants. His work has been consistently supported by ArtsNB's funding programs and the Canada Council for the Arts.

Nat obtained a BFA from Mount Allison University (2012) and now resides and in Saint John, New Brunswick, a colonial coastal city upon the unceded territory of the Wolastoqiyik (Maliseet) and Mi'kmaq Peoples.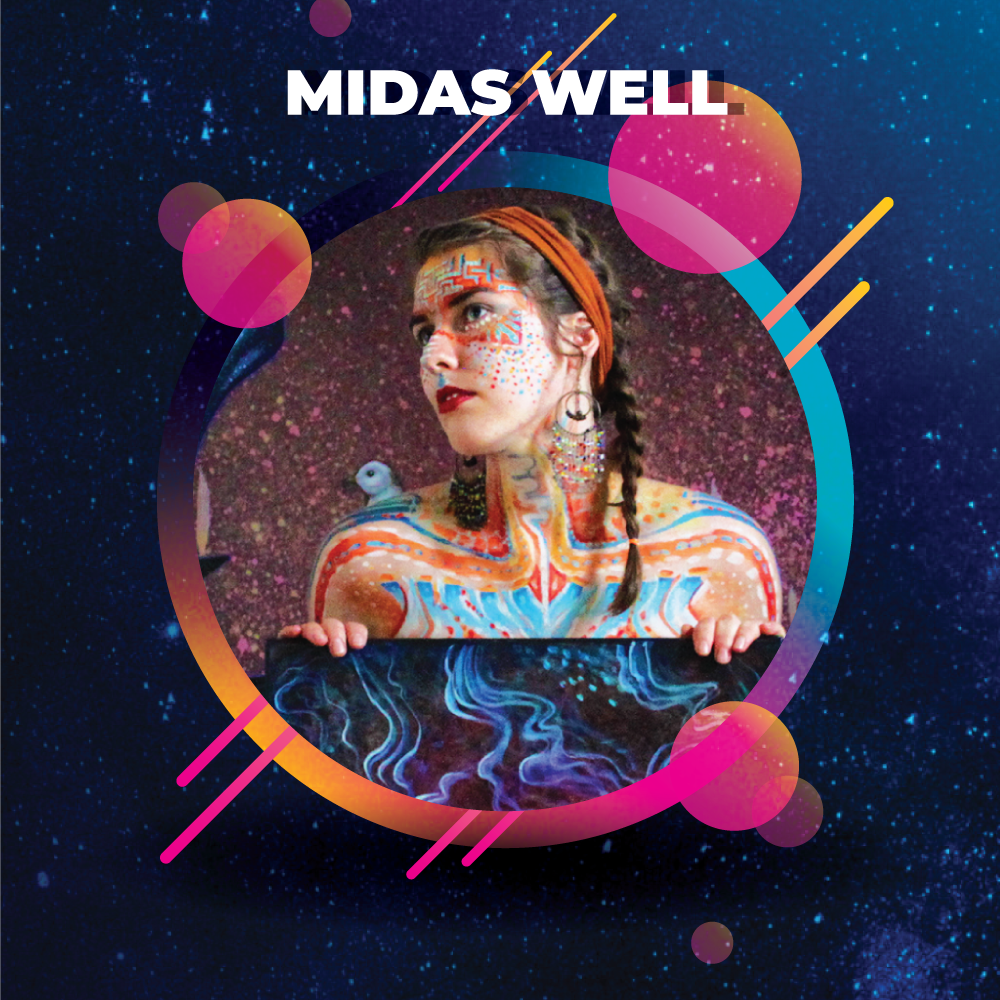 Conjuring the Creator
I will be bringing together my love of colour, movement and expression to create an ephemeral mural experience. Painting, tie dye, silk, body paint, dancers and live music will all be involved. For me, art is all about bringing light, joy and the beauty that exists in all of us to the surface. It's about looking through the darkness and stepping into our fully embodied light. This pop-up mural will be the backdrop for live music and performance art, but also an opportunity for the public to step into a unique role in public art and become part of the piece themselves.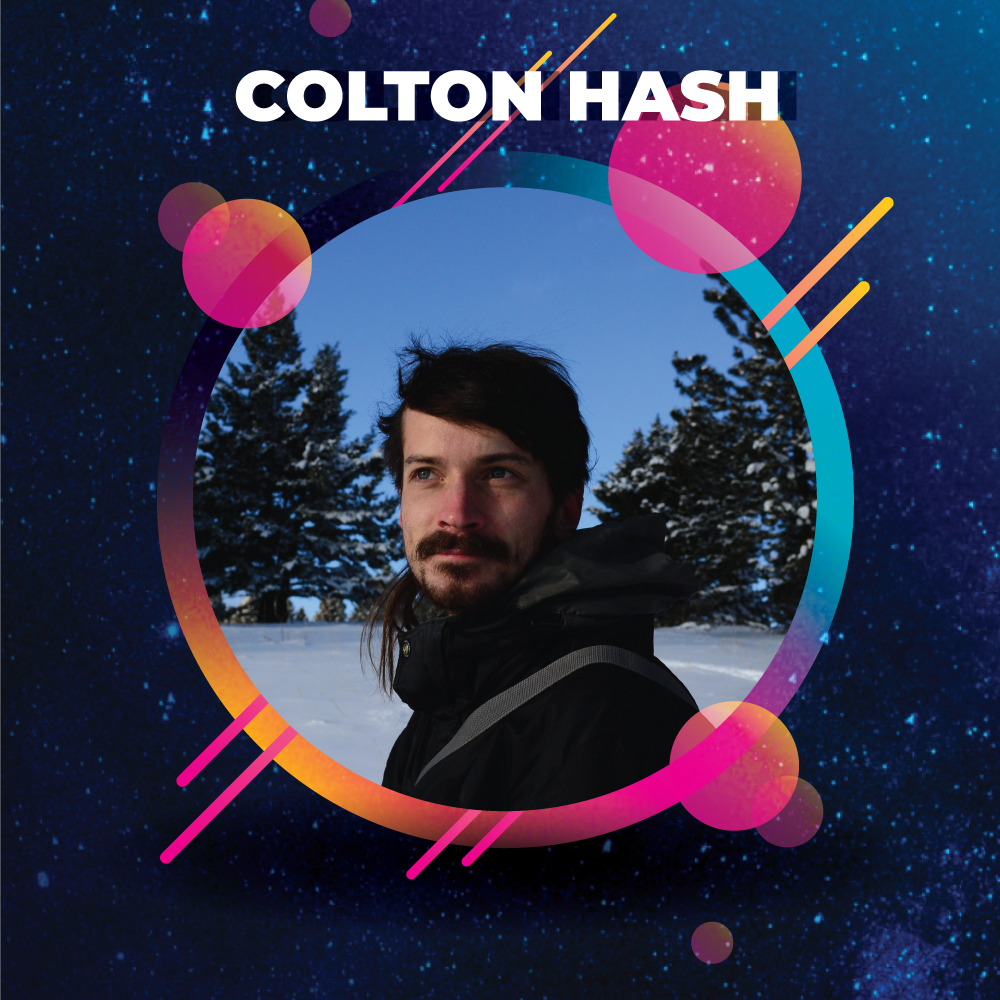 Evolutionary Forest
digital installation, generative simulation, 2022
Evolutionary Forest is a digital installation featuring a virtual ecosystem which continually evolves through cycles of collapse and regrowth. Within this dynamic simulation, different tree species compete and grow in response to changing landscape conditions. Wildfire and disease events kill trees when they are overcrowded and homogenized, balancing the ecosystem and ultimately enhancing diversity over time. However, as simulated climatic conditions are changed, disturbance events become more severe and dramatically transform the landscape. Evolutionary Forest presents an imaginative space to consider ecological processes that drive collapse, adaptation and resilience in the context of climate change.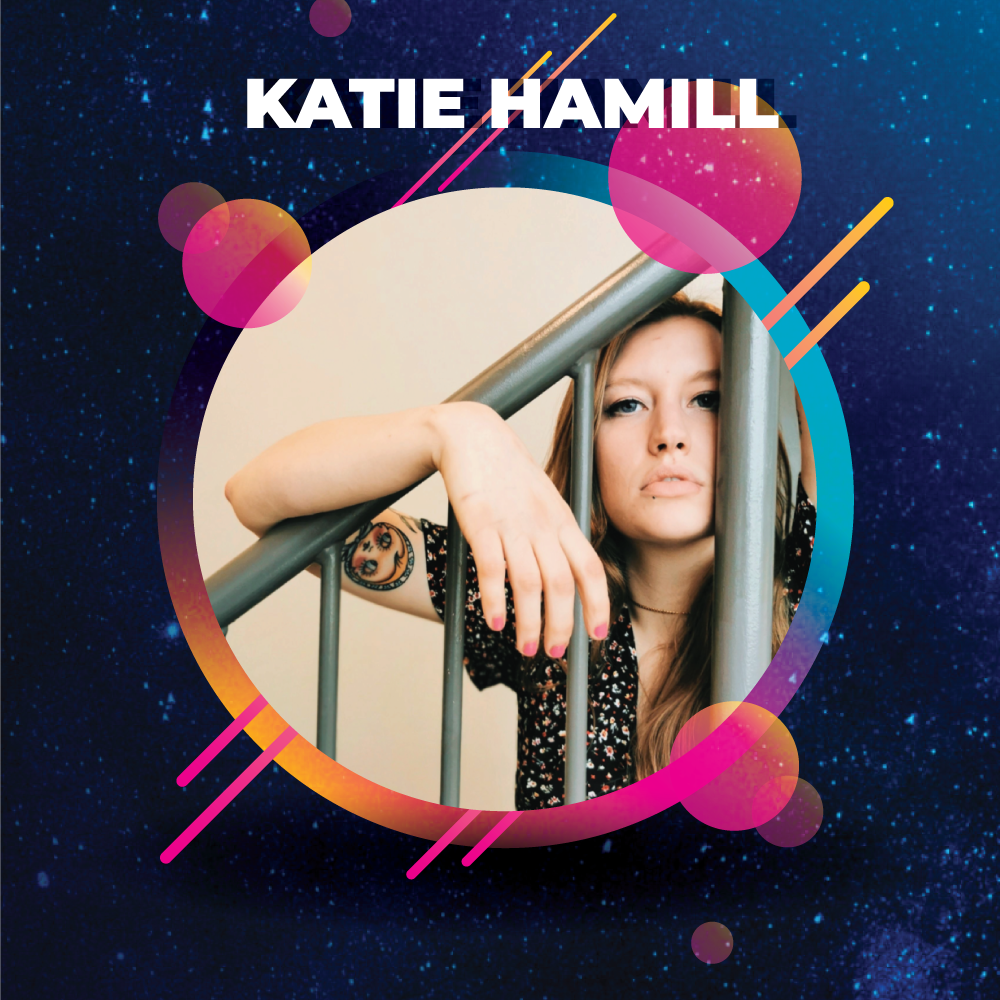 here i am
In this installation piece, I will explore the process of collage making through stop-motion video. Collage, which reimagines text and image fragments from recycled material, is accessible, D-I-Y in nature, and has been used as an activist tool. Documenting the creation process through stop motion video highlights the layered nature of collage and might likewise demonstrate how I use the art form to make sense of the places and spaces that surround me.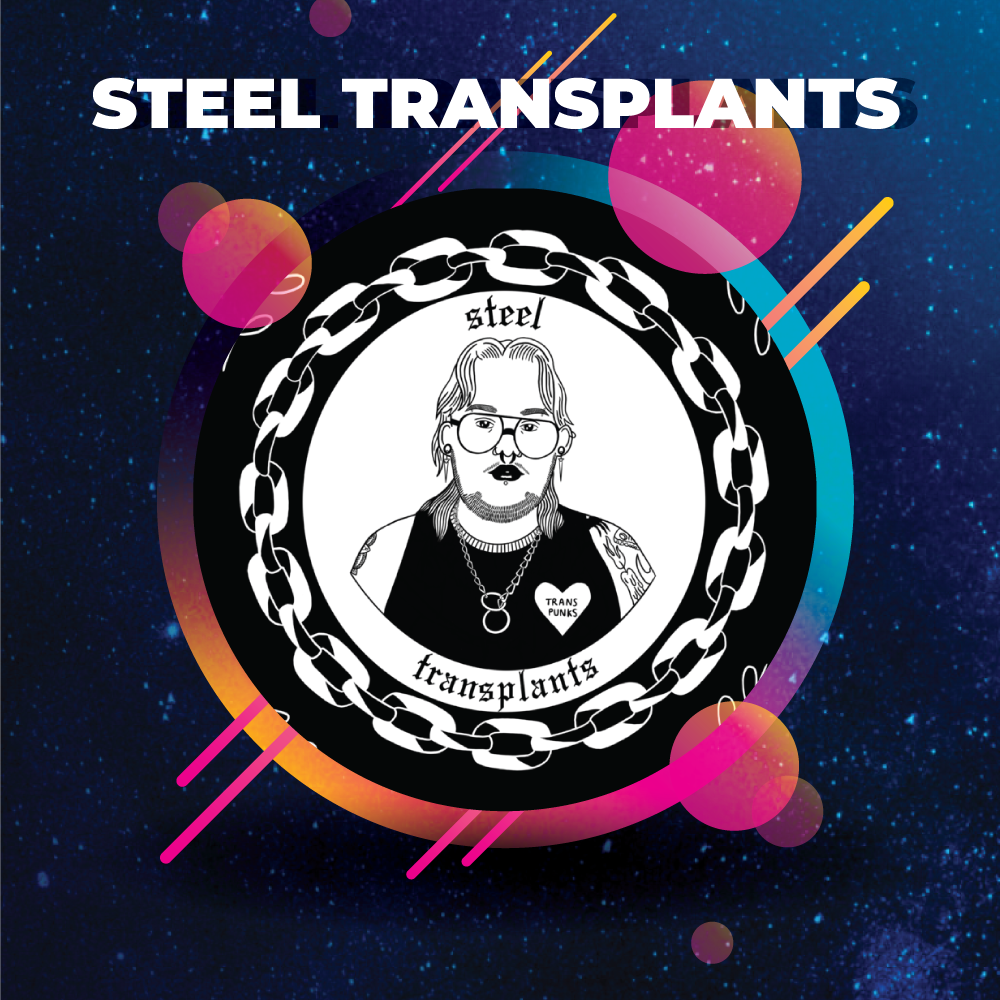 Trans Divinity
This collection of work explores the lived reality and experiences of being trans. With a focus on trans liberation, empowerment and challenging religious norms, this collection will position trans bodies, identities and experiences as divine. Through mixed media including poetry, photography and painting, Steel Transplants hopes to make you reflect on and challenge your experiences of religion and gender.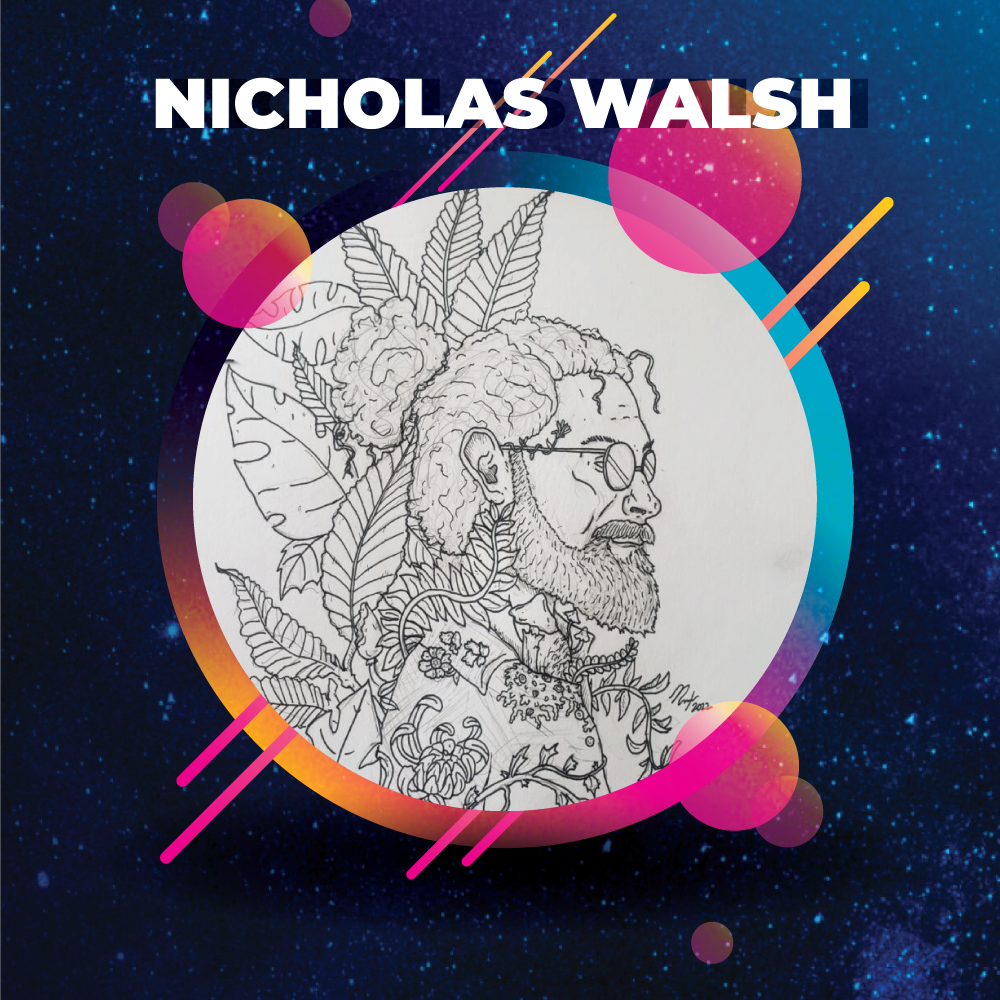 The pillar of life
The pillar of life is a large scale ink illustration wrapping around a 5 foot pillar. The illustration depicts a giant serpent weaving around itself, eventually swallowing its own tail. Upon the body of the serpent is all kinds of floura fauna, and fungi, depicting the changing seasons.
The pillar will be displayed in a geodesic dome, alongside a community of large neon mushrooms.
Immerse yourself in the journey of the serpent and reflect on the cycles of nature that can sometimes be missed in modern life.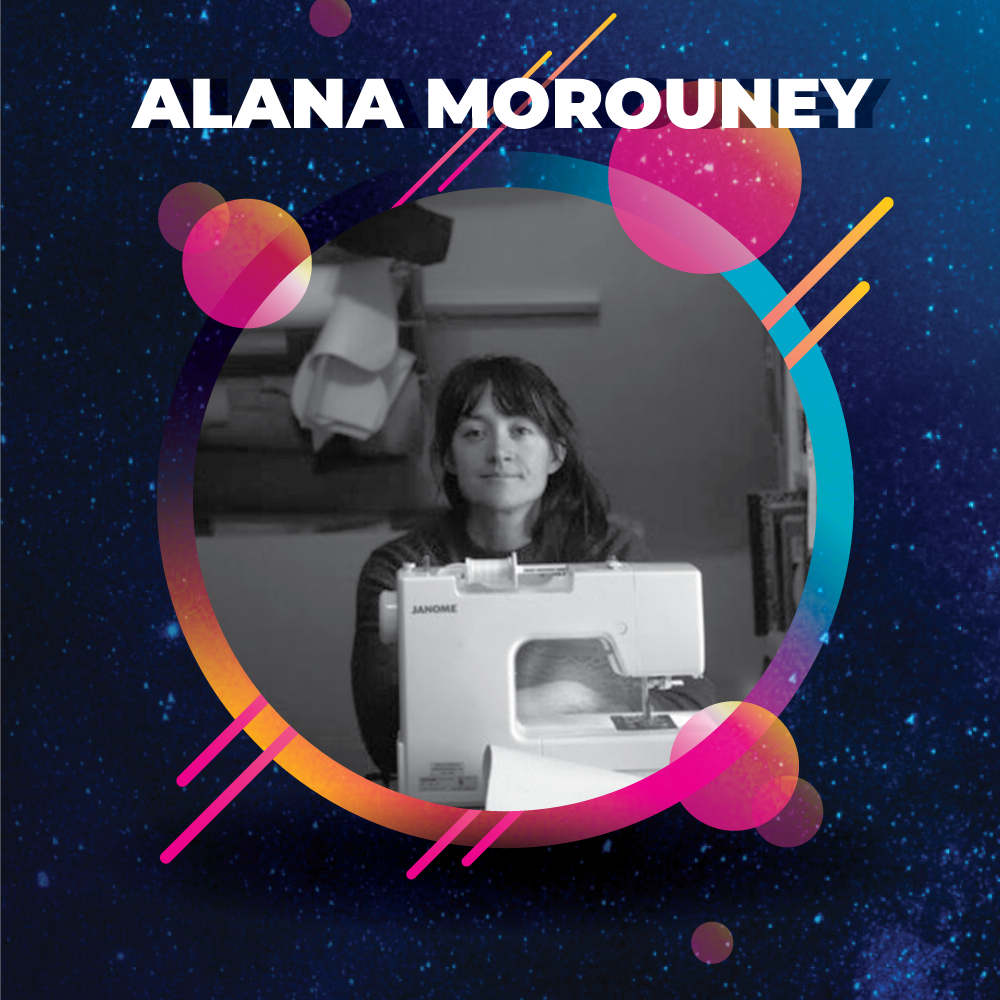 I keep letting you win so that I can hold your hand + I'll get you next time
Small gestures of tenderness and affection in the quiet moments of the day seldom announce themselves. How to pin them down, hold them still. A moment of time is never the same twice, while a childhood is seemingly able to slip through your fingers if you look away. I have enlarged a joyful moment, and made it a spectacle to hold your attention, to let you linger. And yet, even here life does not go as expected. A game without a winner, the thumbs will never touch, yet the hands are unable to part.
READ MORE

I keep letting you win so that I can hold your hand is the most recent in a series of participant driven works that explore the alleviation of tension though physical movement with unanticipated yet pleasant outcomes. The meditative qualities produced by the repetitive motions of textile work benefit me as an artist, while the tactility of the medium invites the viewer's hand to draw closer. The playfulness of this piece wrestles with our collective unease toward touching, sharing the heightened tension between desire and apprehension.

This installation includes the sculpture I keep letting you win so that I can hold your hand, and the 1.27 sec video; I'll get you next time.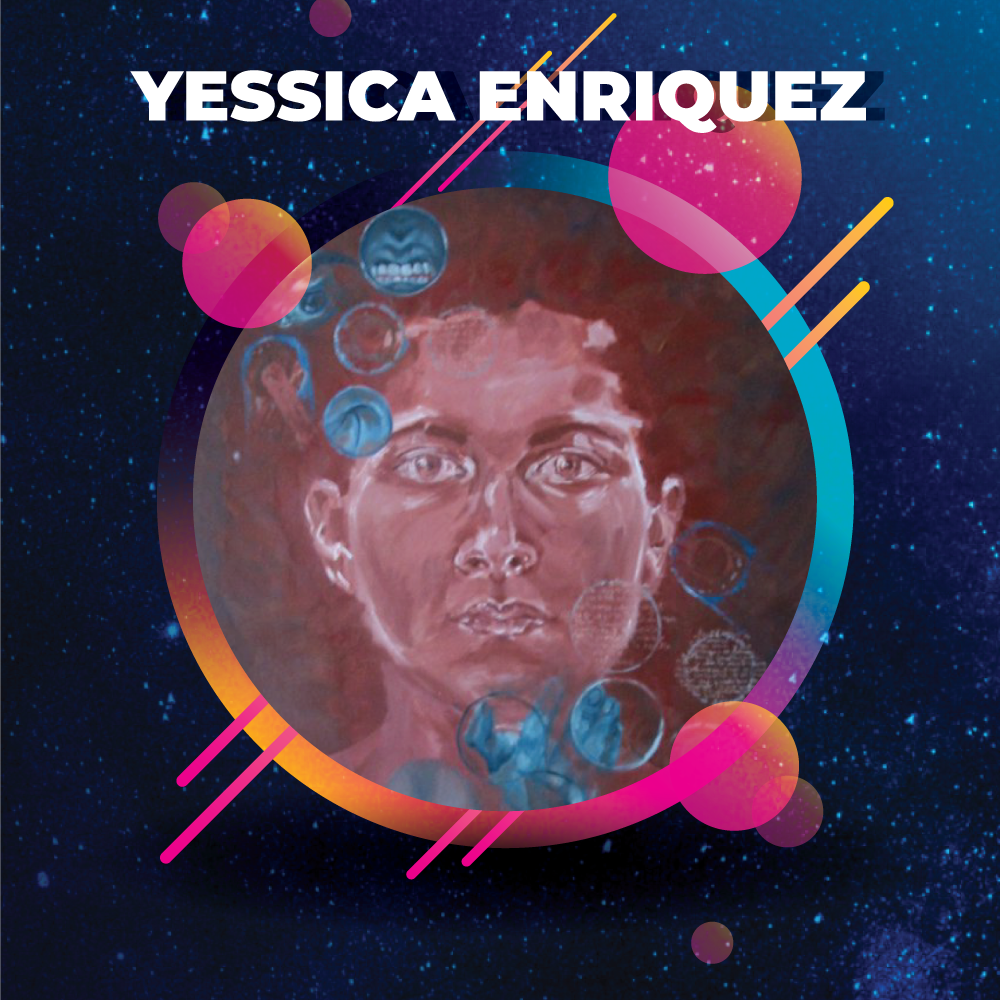 Not photo, not copy
This photographic in-situ installation reflects upon how the photorealistic representations of real live things are considered to be those objects in and of themselves; and not merely a representation of them. In the present day digital realities we live, there is no distinction made between a photograph of something and the actual physical thing that picture represents.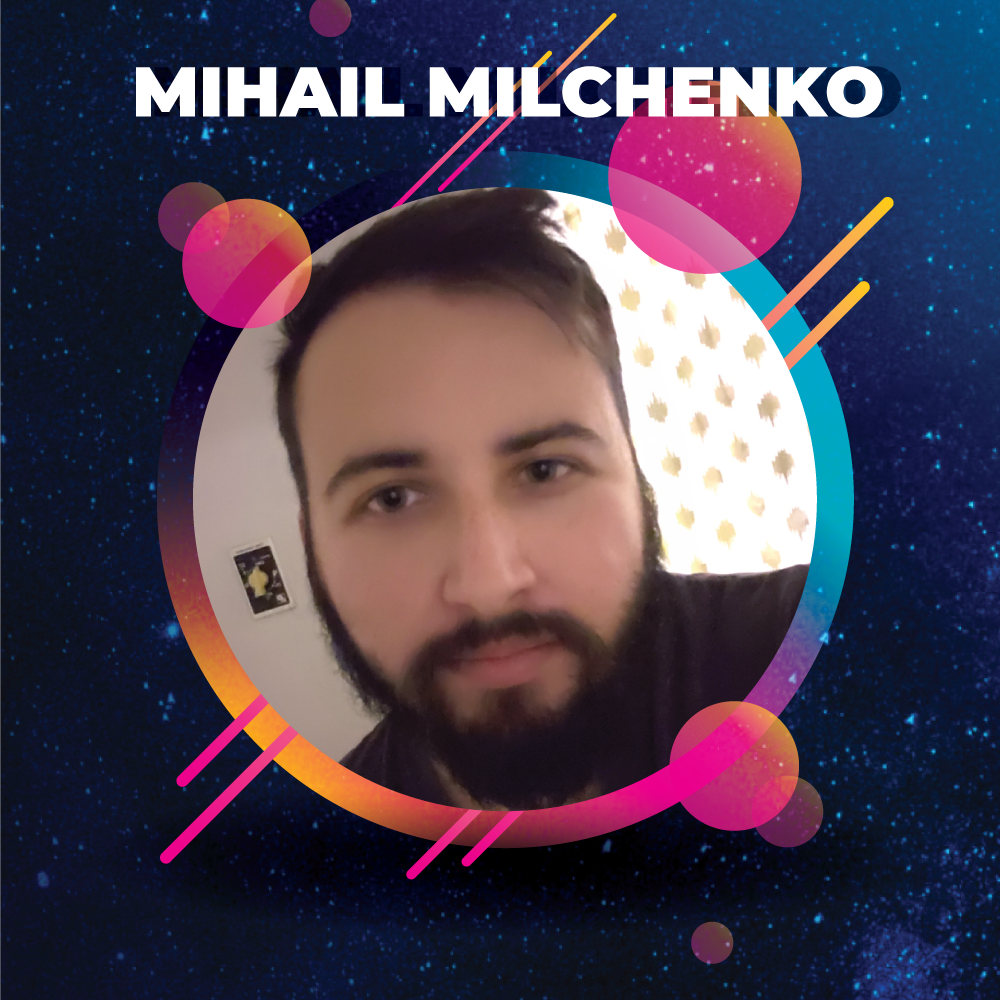 Proud Fredericton
Collaborative muralism is meant to create and deepen bonds and spark the joy of creation. Collaboration is the spirit of community. Each person's contribution, no matter how small, comes together to create something new that would never have been possible without them, Professionals bring their keen eye; enthusiasts bring their joy; beginners learn that they, too, can make something beautiful. The design flows and changes as it absorbs hints of the people who contributed to it, without losing its central elements, which are tended to by my collective's shared vision. The result is a living piece art containing the care, pride, energy and togetherness of Fredericton.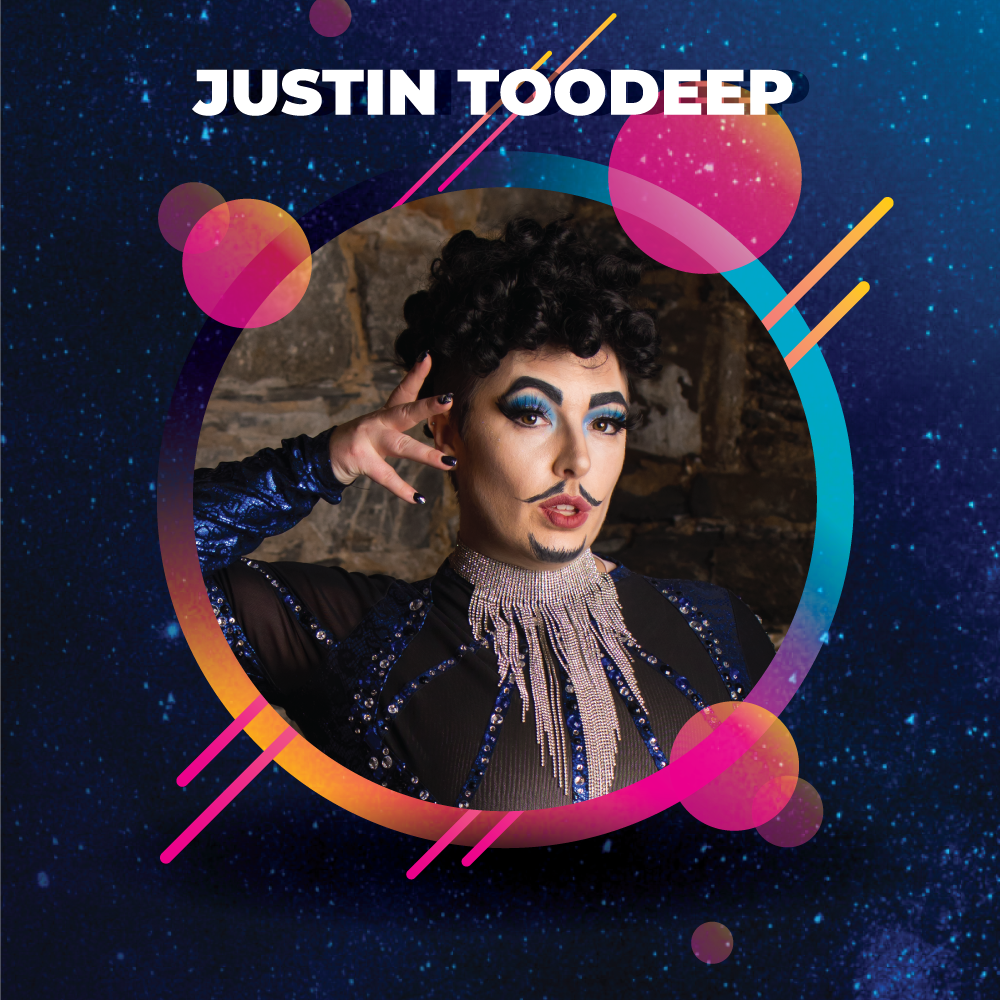 JUSTIN TOODEEP
Justin Toodeep is a drag artist of 13 years from Saint John, NB. Lauded as one of the best Drag Kings in Atlantic Canada and one of the top 10 Kings in Canada, Justin Toodeep is a powerhouse of classic vulgar comedic drag and modern high energy drag. When not Justin, Alex the artist behind the King creates a variety of costumes for their drag alter-ego. Their installation includes handmade garments used in performance as Justin Toodeep, as well as a performance at Monarch Night Club.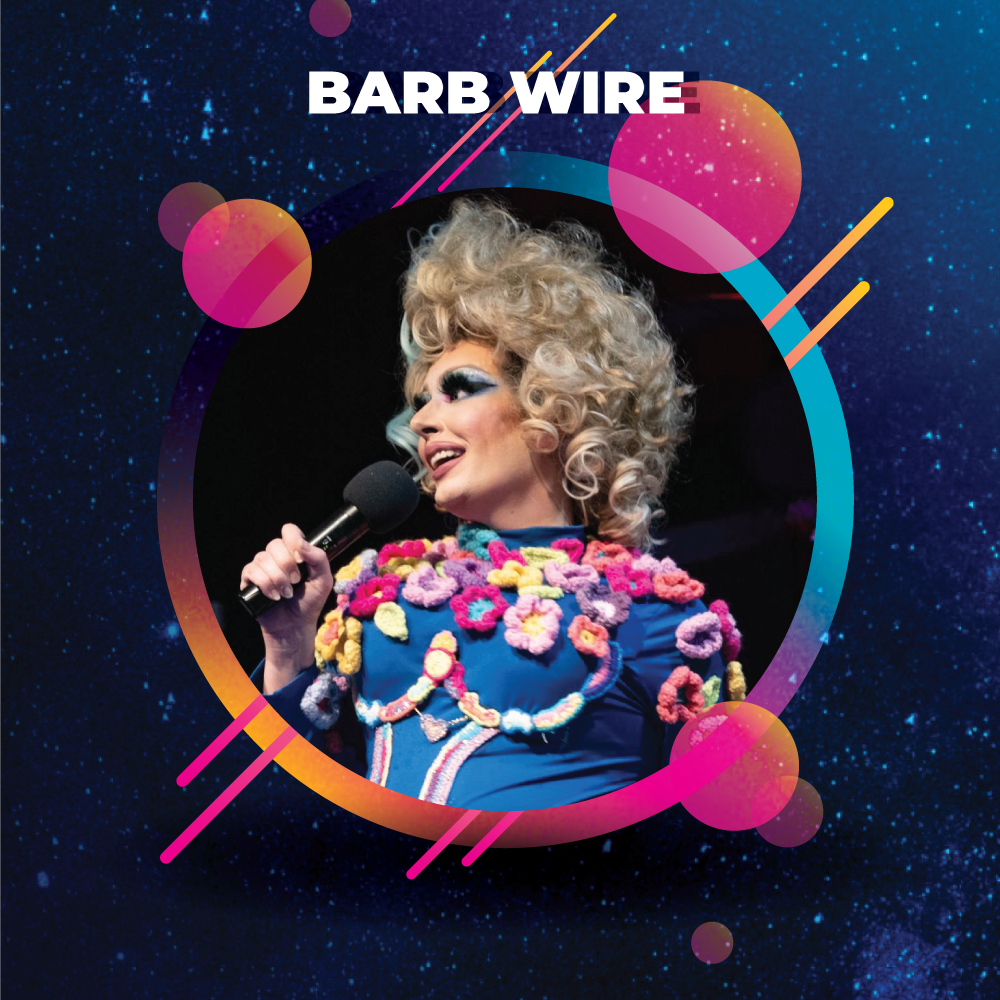 The Mind of a Womam
Annabelle Babineau is a fiber artist, who is also known as Barb Wire. Barb is a drag queen character that looks at what "ideal" womanhood is, and never quite gets it right. Annabelle makes a lot of intricate costumes made from yarn and using techniques that are still commonly seen as "domestic craft" instead of art. Inspired by gender and identity, and trying to find a queer space in the Acadian cultural milieu, Annabelle dives into artwork to explore these themes.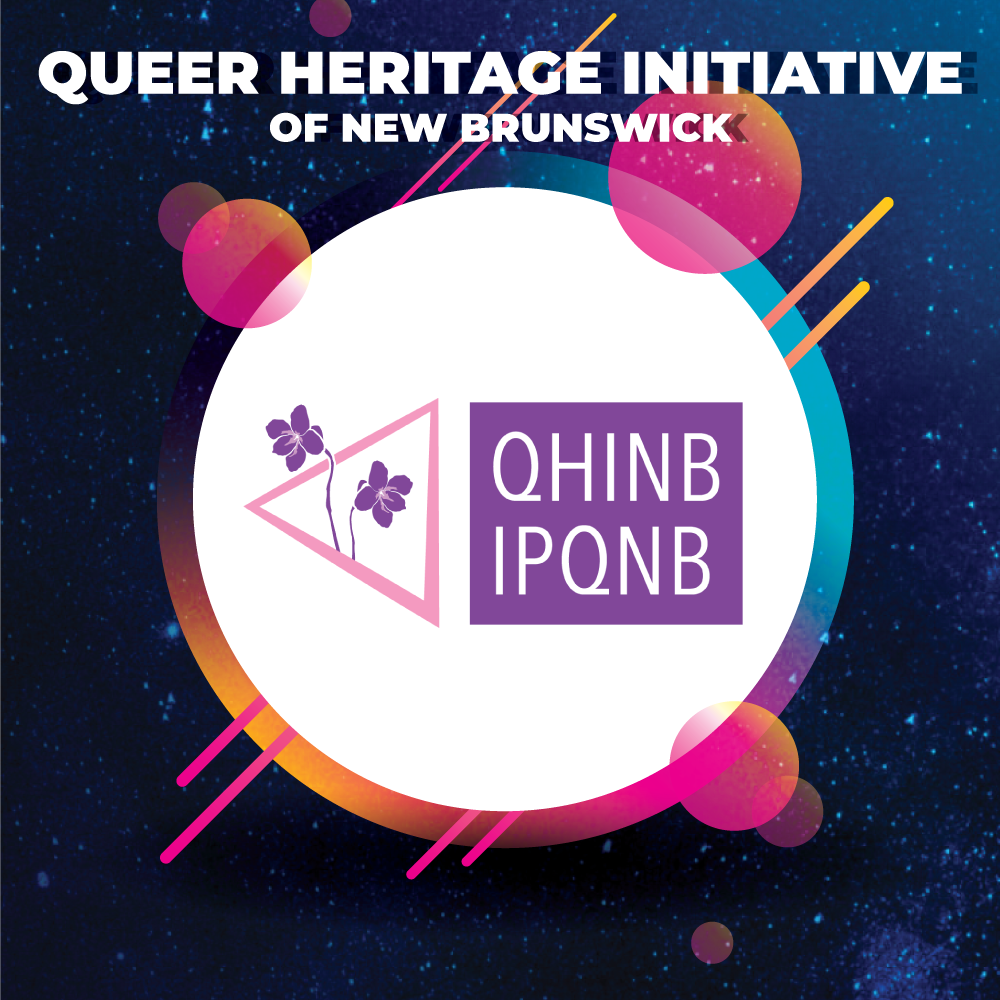 Erasure is Violence
Content Warning – Anti-queer slurs used in a historical context.
A communal public space by day, Fredericton's Green has historically been used as a cruising area by queer people at night. For those seeking pleasure, intimacy, and connection, the Green was a place to have sex and meet other queer indivduals. This collective space was especially important during a time when no other public spaces were available and societal pressures and gross indecency laws prevented people from living and loving openly. The Green developed a reputation as a dangerous place, as violence towards queer indivduals was perpetuated by police and members of the public known as "gay-bashing" in an effort to crack down on public sex.
READ MORE

In society and in media, hateful words used against the queer community as slurs have, over time, been reclaimed by the 2SLGBTQ+ community. For instance, even the term "queer" – once used in a pejorative manner to mean"strange or odd", has been reclaimed and now serves a term of empowerment and a label worn proudly by members of the diverse community which is made up of many sexual oriententions and gender identites.

Our piece, which focuses on violence towards queer people on Frederiction's Green in the 1990s, features newspaper clippings of reported cases of violence towards queer people – including a landmark case which occurred in 1999 when a first-year university student was brutally attacked on his way home at night. While great strides were made in the late 1990s and early 2000s for queer people, the newspaper clippings included in this piece demonstrate that that the threat of violence loomed large. Often it is easy to look at this time period through rose-coloured glasses and it is easy to erase or forget about the violence during this time of progress. This erasure is itself a violent act.

In creating this piece, it is our hope that it serves to educate people on the violence that has occurred historically (and still continues) in our community and across the province.

QHINB is an archival organization which collects and preserves records, oral histories and ephemera relating to 2SLGBTQ+ groups and individuals across New Brunswick. Our collection is held at the Provincial Archives of New Brunswick (MC4111).

Material used in the installation:

"Faggot" by Dusty Green, 2015

Daily Gleaner, March 3rd, 1993, November 15th, 1999, November 16th, 1999 and December 16th, 2000

Photos of The Green: P1-133.4, c. 1960s; P93-Y-56, c. 1939, Provincial Archives of New Brunswick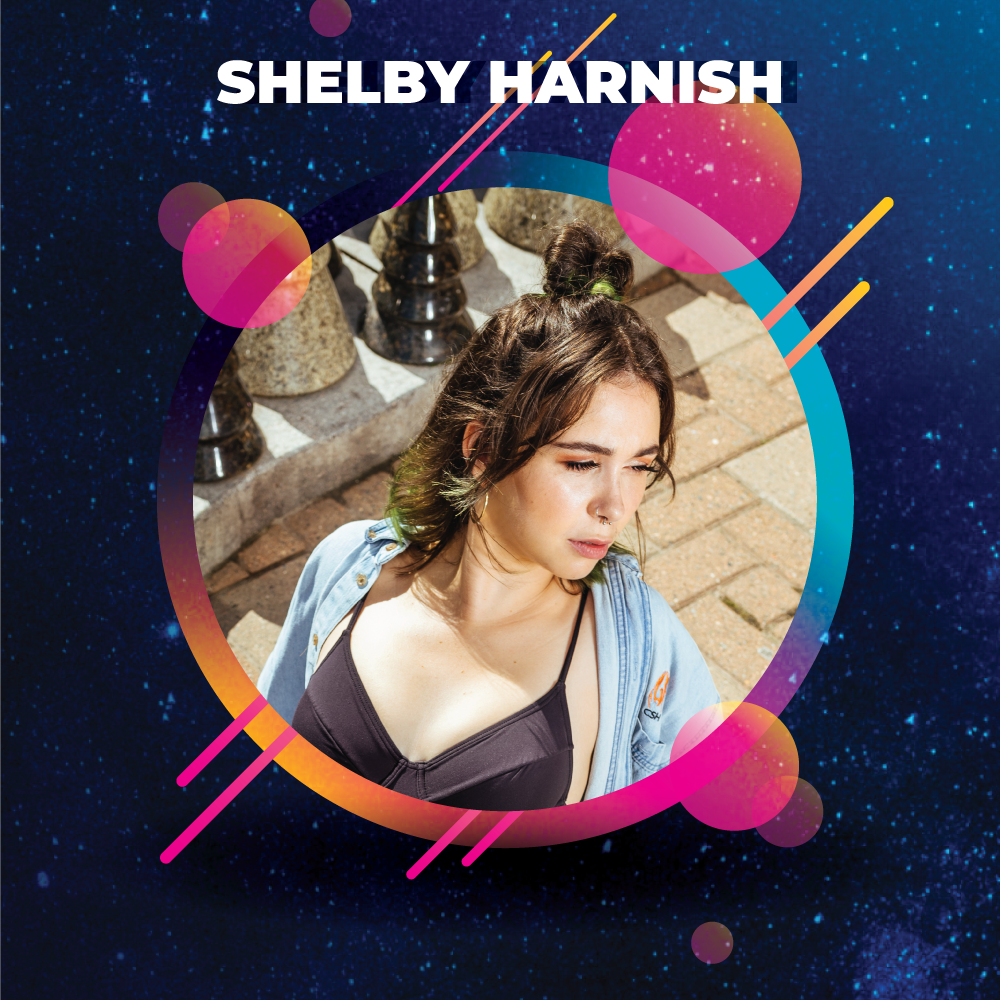 Beyond Conforming
Our current sexual climate encourages women-identified individuals to perform sensuality in a manner that satisfies the male gaze regardless of our sexual orientation or desire. We are discouraged from discovering and claiming agency of our collective and personal sexual identities before we are even brought into this world. This choreography is raw and true to myself as a queer, woman-identified sexual being, regardless of societal pressure.
"Beyond Conforming" is an introspective piece of heels choreography touching on elements of queer identity and my unique sensual experience being a pansexual woman. This piece has been choreographed to a customized beat created by Jordan McLaughlin, aka DJ FRNK, and the finished product will be a dance film in collaboration with Strike Pictures that highlights the masculine and feminine energies that reside within me. Thank you to artsnb for funding this project.
Shelby is a Canadian dancer, choreographer, performer, and certified yoga instructor settling on unceded Wolastoqiyik and Mi'kmaq territory. Her focus is in urban fusion styles, such as Commercial Heels and Street Jazz; but, her training over the years has extended to several other styles of dance and movement, including: Hip Hop, Jazz, Contemporary, Lyrical, Twerk, Dancehall, Chair, Pole Fitness, and Ballet.
Shelby is on the ArtsLink NB board of directors and is on the Artist Registry for the Artist-in-Residency School Program that is promoted to all schools in the Anglophone district of New Brunswick. In 2021, they were a chosen performer for Fredericton Pride, Carte Blanche Acadie, and Connection Dance Works' PERSPECTIVE. In 2022, Shelby was a grant recipient through artsnb and has performed with the East Coast Music Awards, Atlantic Ballet, and alongside musician Qwinn at Living Roots Festival, Flourish Festival, Area 506, and Harvest Music Festival.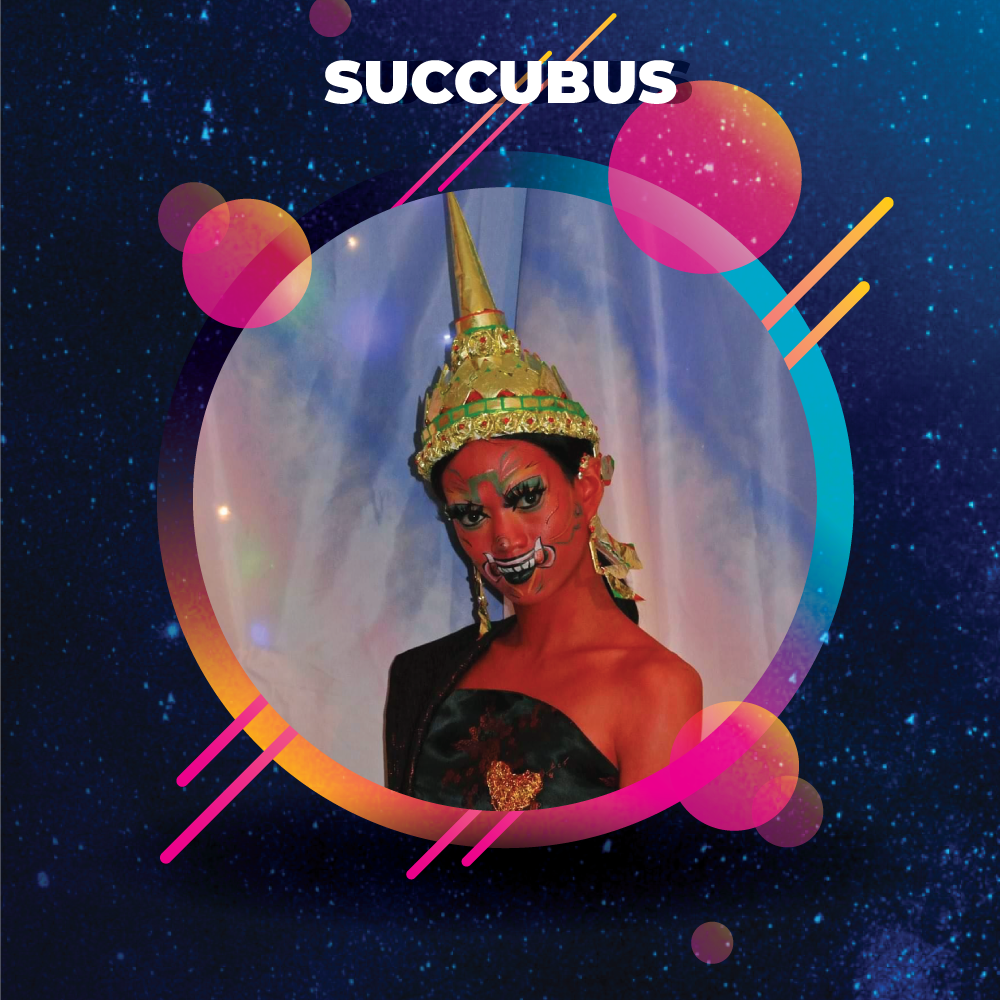 Pride and Culture
A showcase of headpieces that are inspired by fantasy and culture, created with unconventional materials and humble crafting. I'm Succubus, a drag artist local to Fredericton and I'll be showcasing 5 handmade headpieces that each tell a different story.
6:30PM – Carleton Street
Thushara Premarajan | Emmanuelle
Jackson | UNB Naach
7:00PM – Carleton Street
Serpentine Studios
7:30PM – Gallery 78
Miller Britain Screening
7:30PM – Fredericton Playhouse
Lighthouse
7:30 PM – Carleton Street
Thushara Premarajan | Emmanuelle
Jackson (ASL) | UNB Naach
8:00PM – Monarch Night Club
Écarlate
8:00PM – Carleton Street
Serpentine Studios
8:30PM – Gallery 78
Kwa'nu'te' Screening
9:00PM – Carleton Street
Serpentine Studios
9:30PM – Monarch Night Club
HEXEE (ASL)
9:30PM – The Tannery
Lumen Lux
10:00PM – The Tannery
SILK Screening
10:00PM – Carleton Street
Serpentine Studios
10:30PM – Monarch Night Club
Porcelain Barbie | Justin Toodeep |
Barb Wire
10:30PM – The Tannery
Lumen Lux
11:00PM – Monarch Night Club
Leiya
11:00PM – The Tannery
SILK Screening (ASL)
11:30PM – The Tannery
Lumen Lux
12:00AM – The Tannery
SILK Screening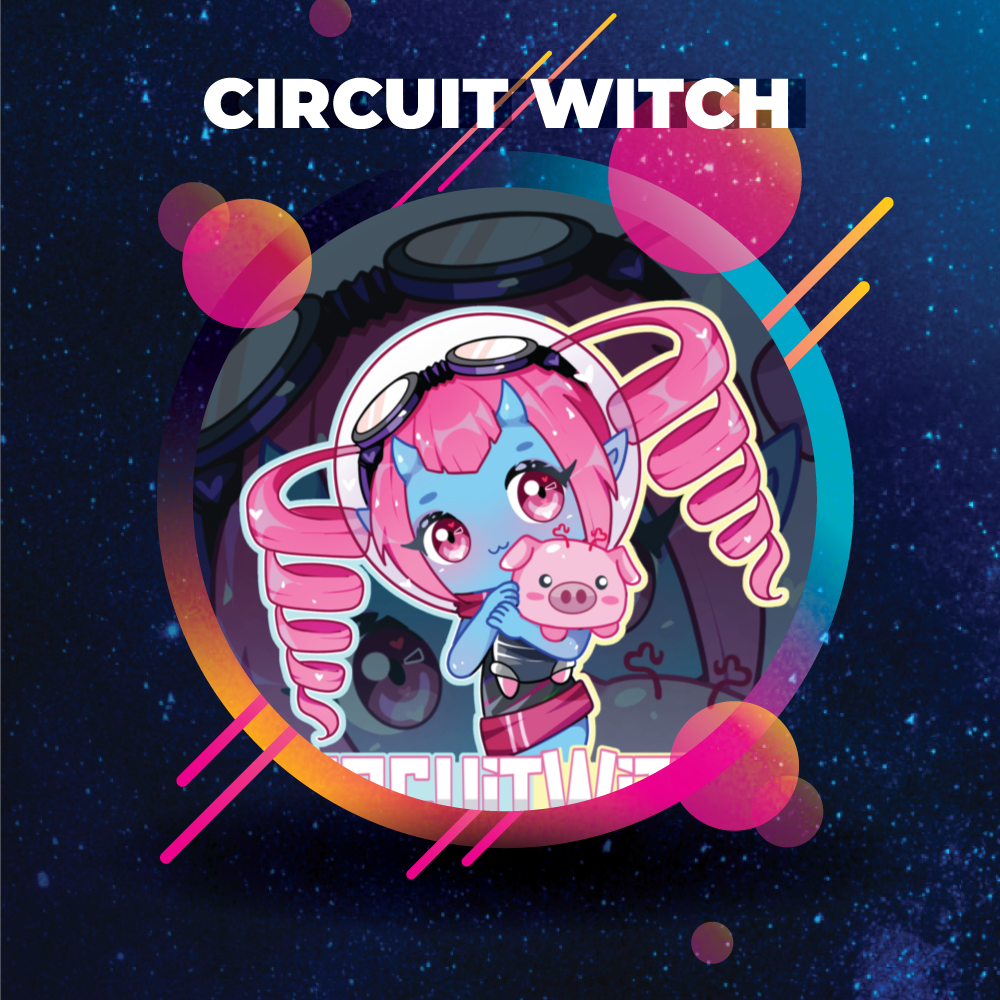 Intergalactic Invasion: We Come With Beats!
An out of this orbit interactive installation inspired by sci-fi, cartoons, and anime! Circuit Witch is an alien from outer space [planet yet to be named] who (crash)landed in Fredericton, New Brunswick. Upon exploration of the terrestrial world they have for now deemed this place sufficient to reside. Prepare for a DJ set of the brightest bops this side of the Milky Way!
Some highlights: Smoke Machine, Bubbles, Strobe Lights & Projections on a screen! Attendees are encouraged to cosplay – there may be a prize in it for you!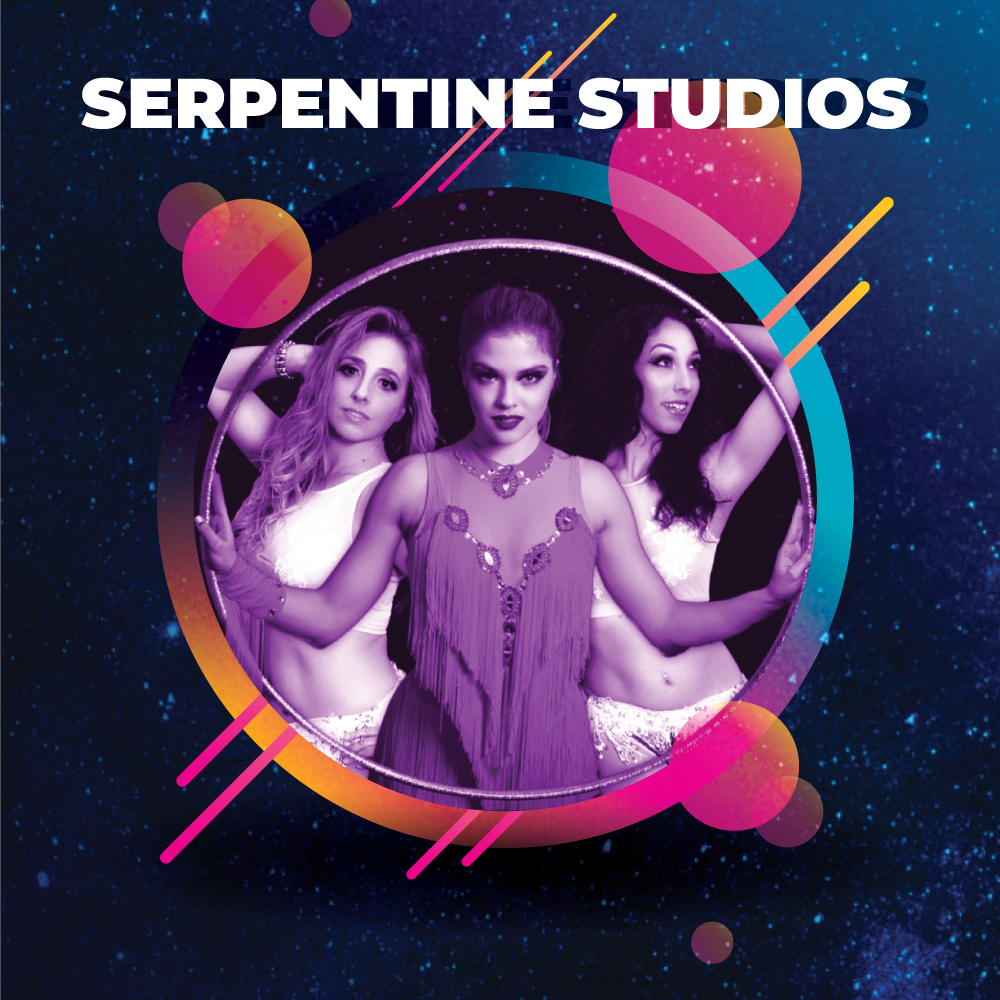 All is Bright
Join Serpentine Studios artists Laura Selenzi, Tina Gayle and Anastasia Burinskaya for a glowing showcase of LED circus arts and bellydance.
Known best for their expertise in Bellydance (Raks Sharqi) and Circus Arts, Serpentine Studios Inc has been showcasing the talent of performing artists in the Maritimes since 2007. Regularly presenting dance events, productions, workshops and classes in Halifax, NS; Serpentine Studios is a well-known force in the arts community.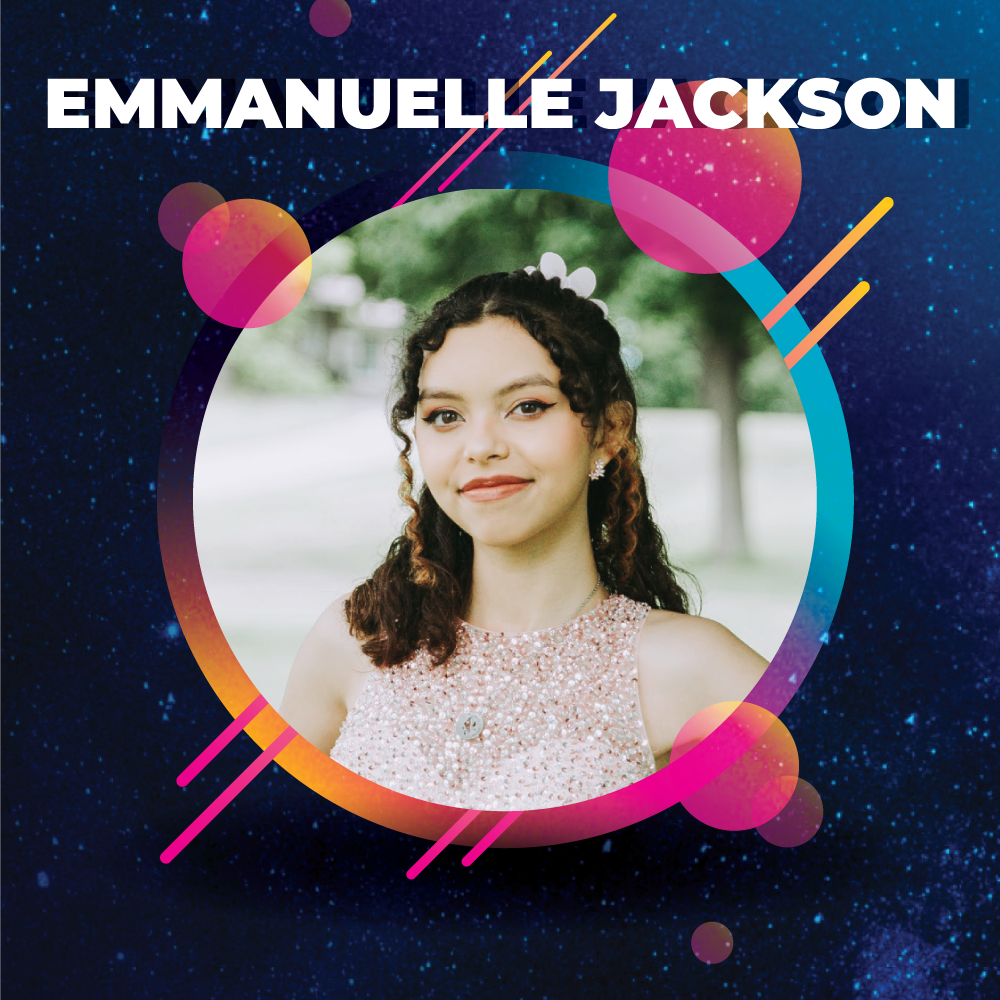 Corruption Techniques
Based around the album "Dirty Computer" by Janelle Monae, I will share 5 sets of life struggles the best way I know how to. This performance art piece will string together a story through improvised and choreographed dance, poetry and short story that I've written.
Imagined, Programmed, Made, Felt & Deleted.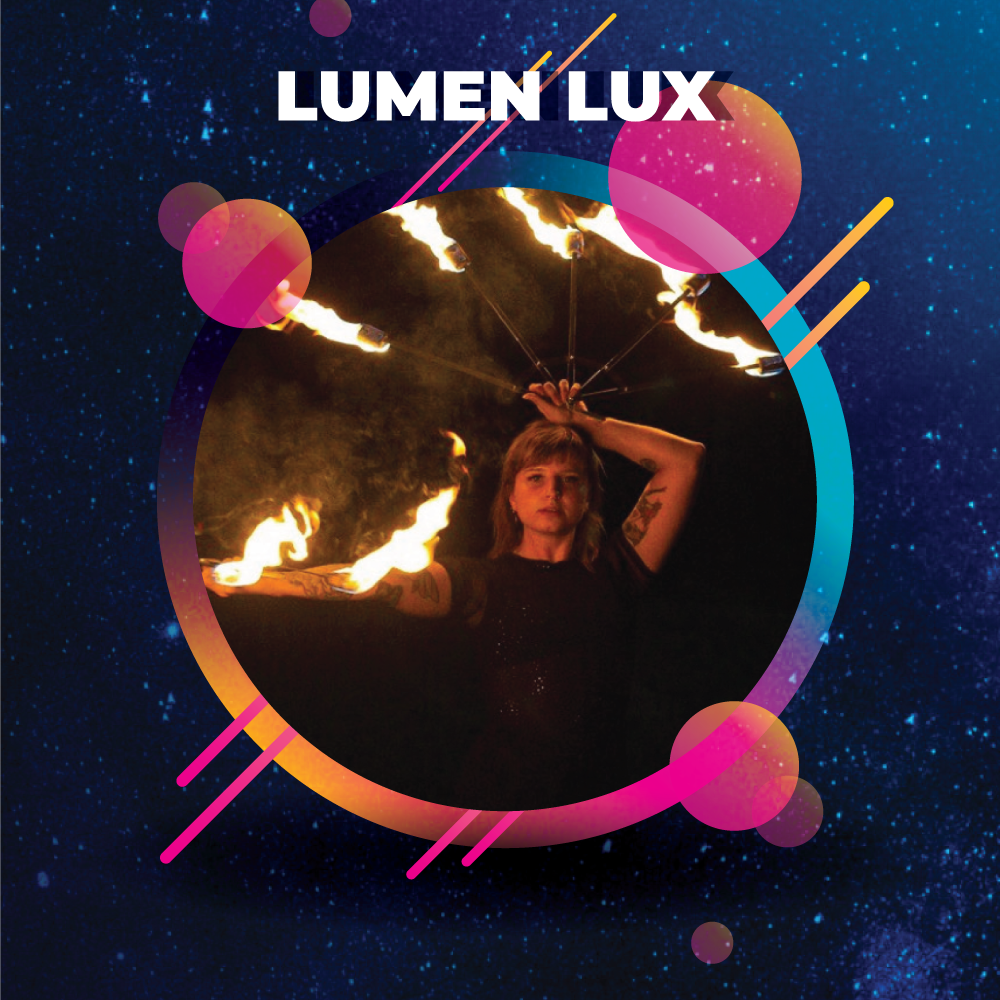 Join Lumen Lux for an eclectic fire show!
She will be presenting a romantic piece and pyromancing the crowd.
Lumen Lux is a multifaceted performer who fell in love with the arts at a young age. Beginning her fire journey in 2016, Lumen progressed from spinning fire to eating it. Their many talents also include hooping, flow arts, gogo and burlesque.
Lumen Lux has performed at festivals such as Evolve Music Festival, Fire and Water Cultural Festival, Nocturne, Future Forest, and many other events throughout Atlantic Canada.
Lumen's passion for the performance arts is what gives them the drive to make dynamic and exciting acts.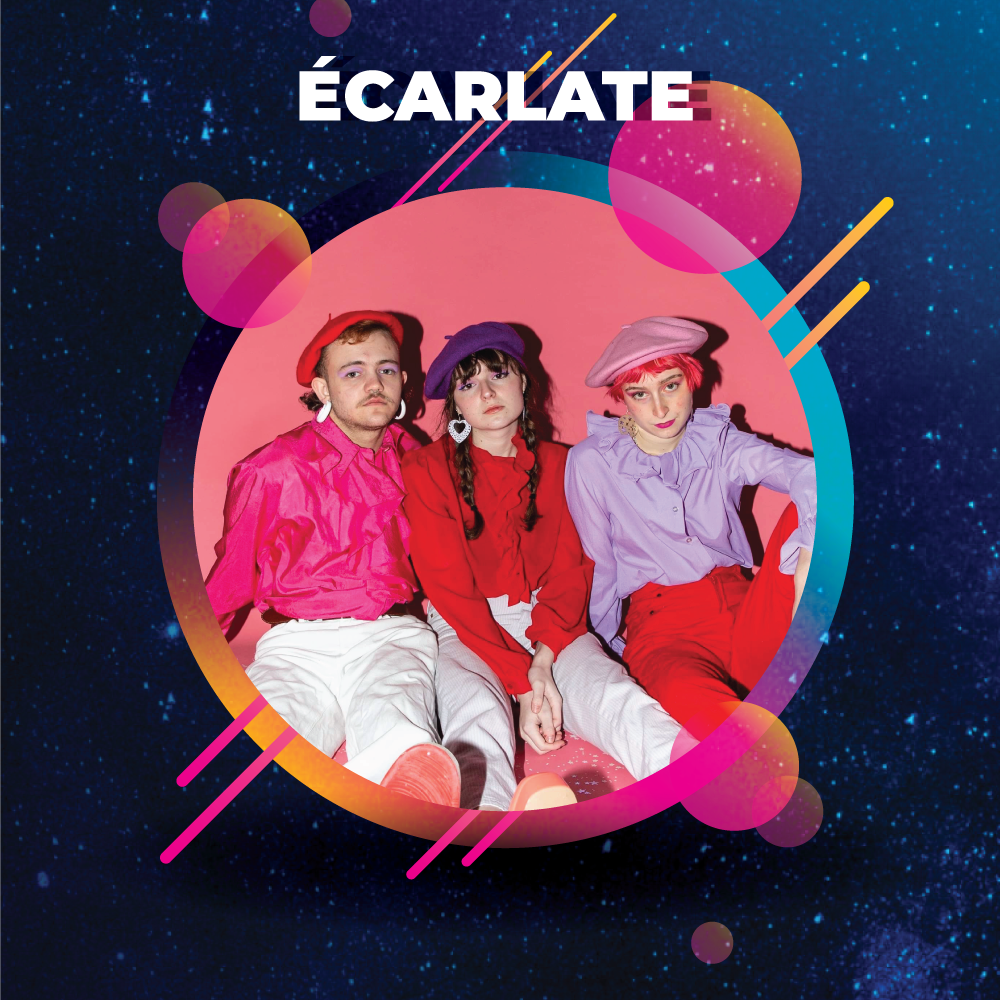 Clémence Langlois, Daphnée McIntyre et Samuel LeBlanc sont trois adolescent.es originaires de Moncton qui sortent récemment de leur coquille pour trouver réconfort dans la musique. Iels ont fait leur début en pleine pandémie et montrent leurs créations pour la première fois en remportant Accros 17 et la 52 e édition du Gala de la Chanson de Caraquet. C'est dans le but de partager leur passion pour la musique avec le public qu'iels présentent leurs balades riches en émotions purement venues du cœur.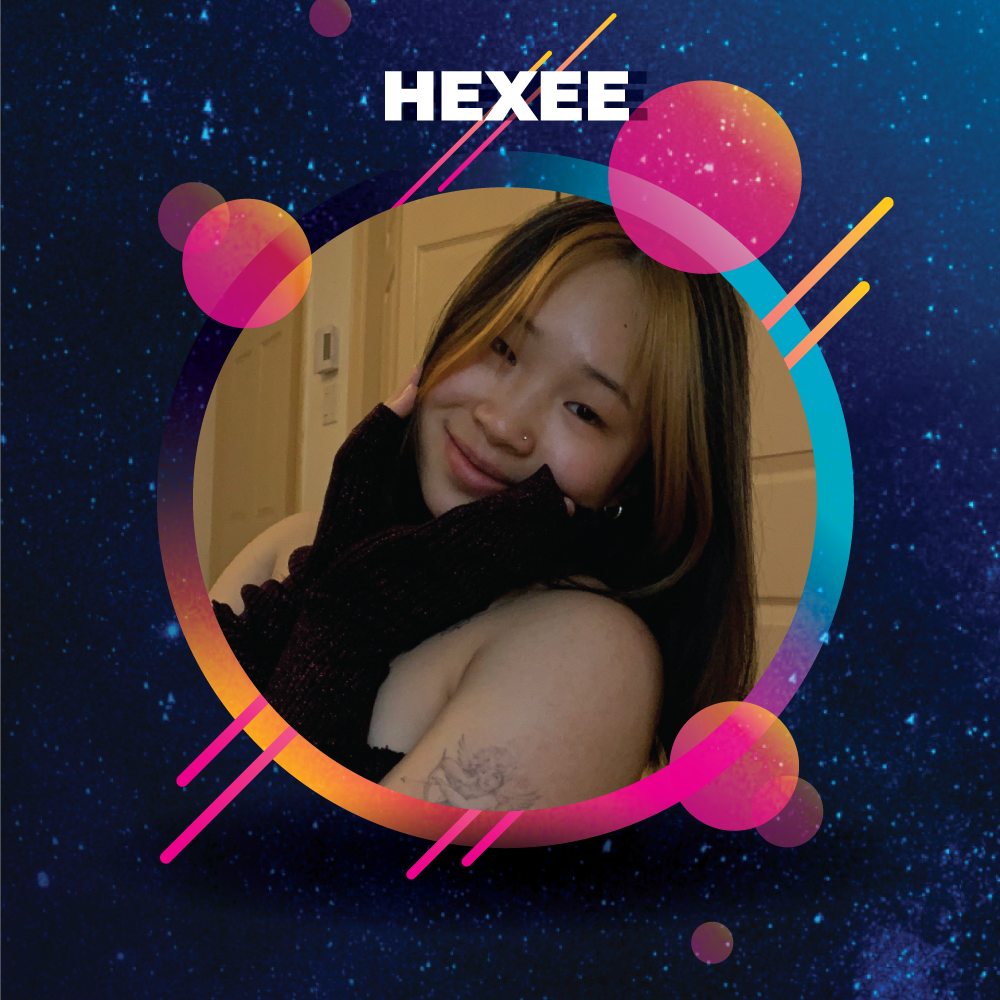 Happy Hour:
Emma He is an 19 year old singer-songwriter born and raised in Fredericton.
A classically trained pianist of 12 years, she has gone on to express herself in music, through her own compositions.
She keeps it simple with the piano and her voice but writes poetic lyrics that drip with emotion. Her performances include shows at local cafes and just recently, Flourish Festival.
You can find her on Spotify under the name HEXEE and listen to her songs 'Fairy Tale' and 'Fire Exit'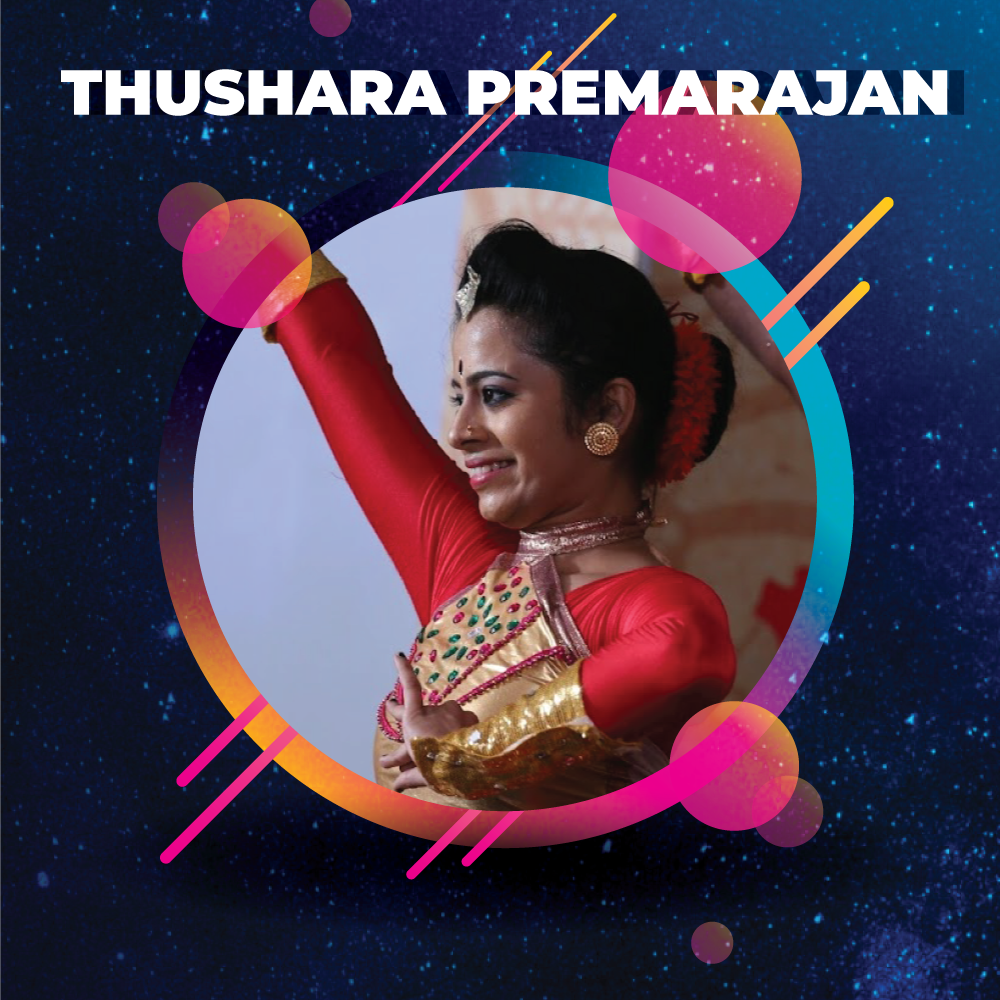 Indian Semi-Classical Dance
I am Thushara Premarajan currently settled in Fredericton, New Brunswick. I have learned the Indian classical form, Bharatanatyam, and have performed in various stages in my home country, India. I love to dance and it makes me happy, and confident! Indian semi-classical dance is a stylized classical dance form that has an extensive movement of the body while maintaining expressions with grace and speed.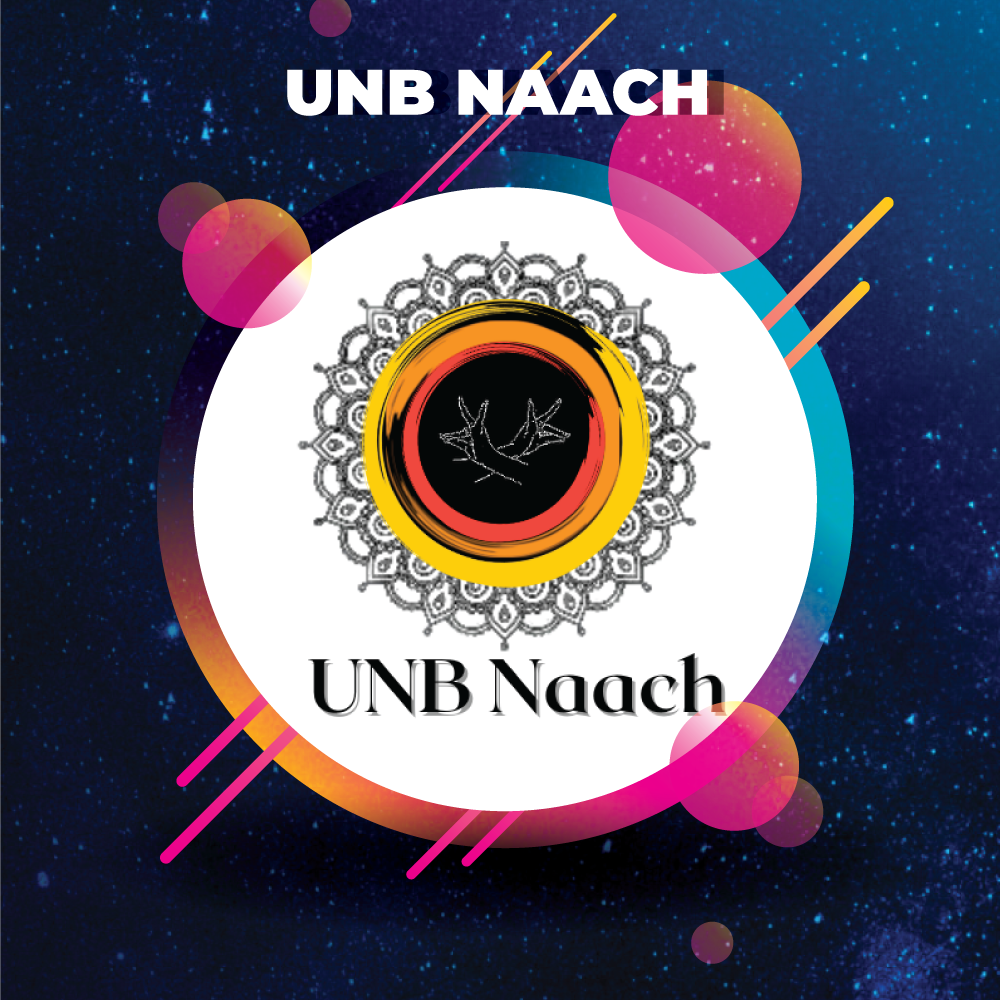 UNB Naach is a club at the University of New Brunswick, with the purpose of representing South Asian culture through dance within the Fredericton community. We are a small group of students coming from different cultures that share a passion for dance! Some of the common dance forms we have performed include Indian folk (Garba, Bhangra), Nepali folk, Bollywood, Tollywood and Kollywood.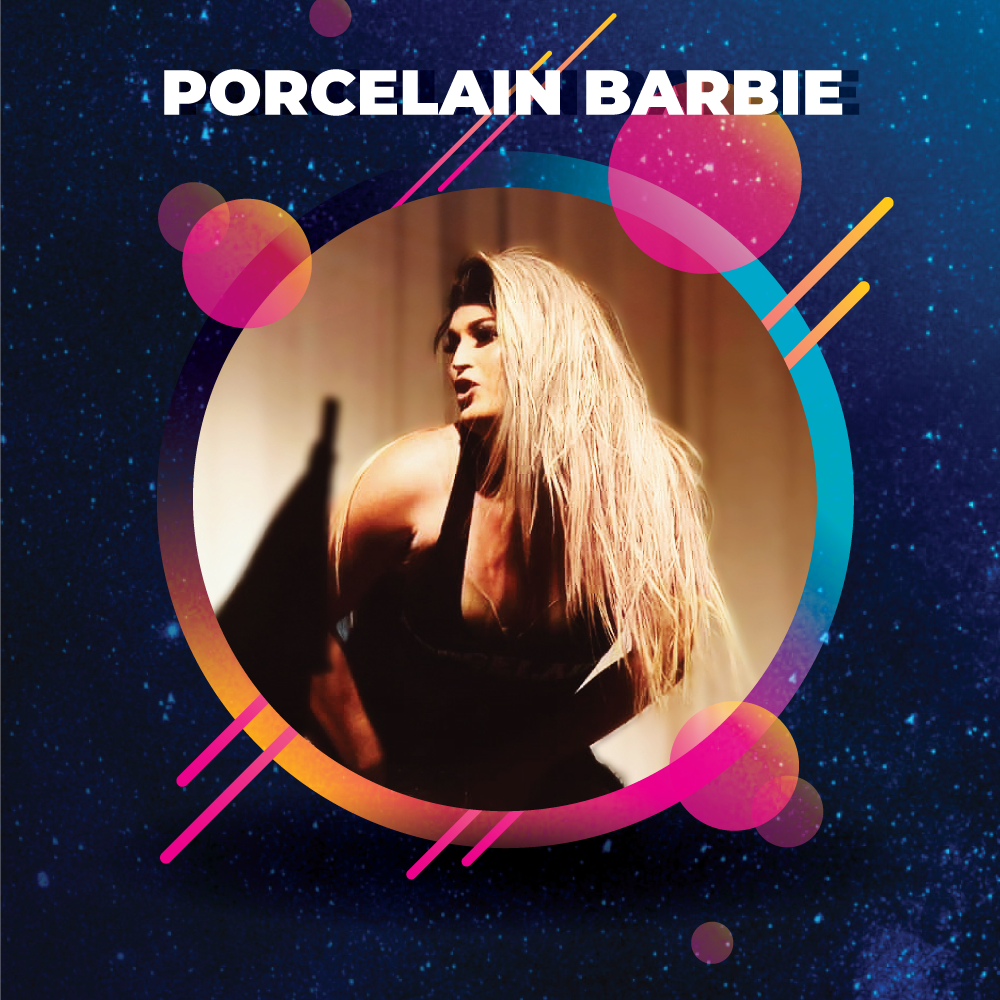 BIO TO COME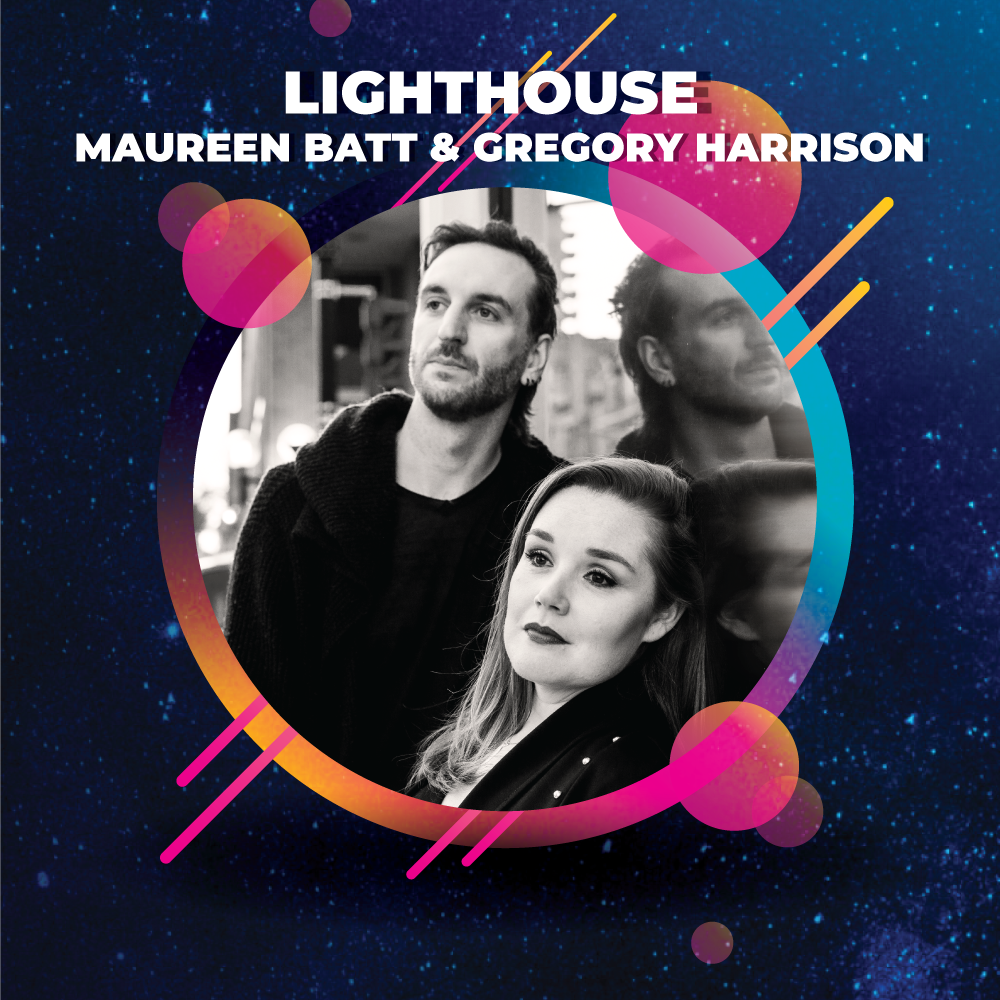 7:30 PM at the Fredericton Playhouse
Winner of ECMA2022 Classical Recording of the Year. Lighthouse is a visually and sonically rich immersive experience that touches on themes of loss, love, and hope. It's a journey that explores the tides of grief seamlessly weaving classical, electronic, and pop genres. Gregory Harrison (Grej) "percussion & electronics wizard" (NPR Music) and Maureen Batt "captivating soprano" (Opera Canada) team up for an exclusive one-time homecoming performance.
This is a Pay What You Will event; however, you must reserve tickets. It is free to reserve tickets. Use the link below to reserve your seats: https://bit.ly/LighthouseSeats
There will be an envelope passed around at the end of the event and you may choose to add money if you have the financial means (not required).
Presented by the Fredericton Playhouse.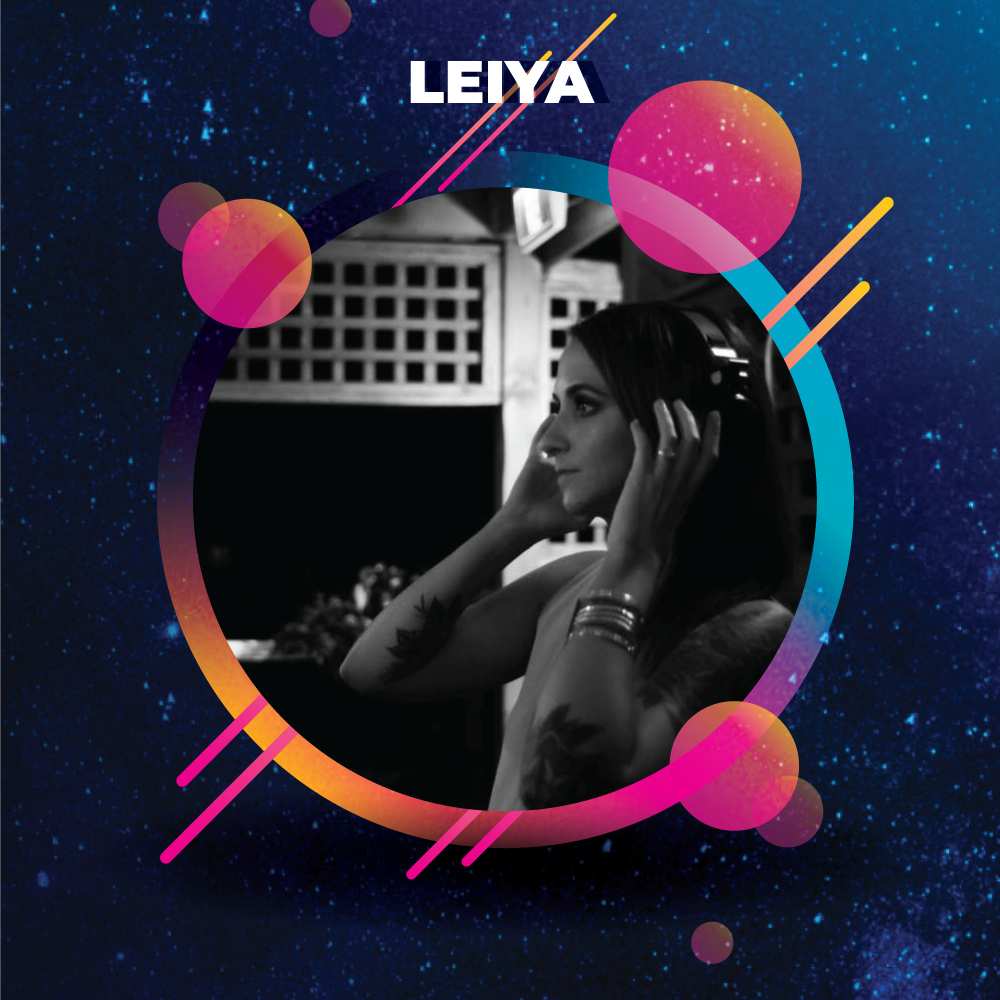 Title: Connection
Not everything is black and white. Things are not always as they seem. Everyone has a story to tell. The story of Leiya can be heard through her music. Just listen. Highly influenced by life experiences, Leiya infuses her music with the highs and lows that have been a part of her path. Passionate about the emotional journey music takes the human soul on, playing house music has been the most awakening style for her. From intimate nightclub settings to large festival crowds, Leiya's ability to read her audiences have earned her club residencies, festivals and openings for many of the world's top DJs and producers. Leiya's roster of shows played is impressive, including Los Angeles' Red Bull Mansion, Techno Taco Tuesday in Las Vegas, Habitat Living Sound in Calgary, Cancun's Mandala Beach Club, Playa Del Carmen's 01 and the local Future Forest Music & Arts Festival and Evolve Festival. As crowds dance and sway to her sets, Leiya is able to awaken memories within her listeners, taking them to a place of blissful escape, safe in the confines of her control. Prepare to get lost in the music. Strangers turn to family. Cast your worries aside. Let go. Love. Leiya.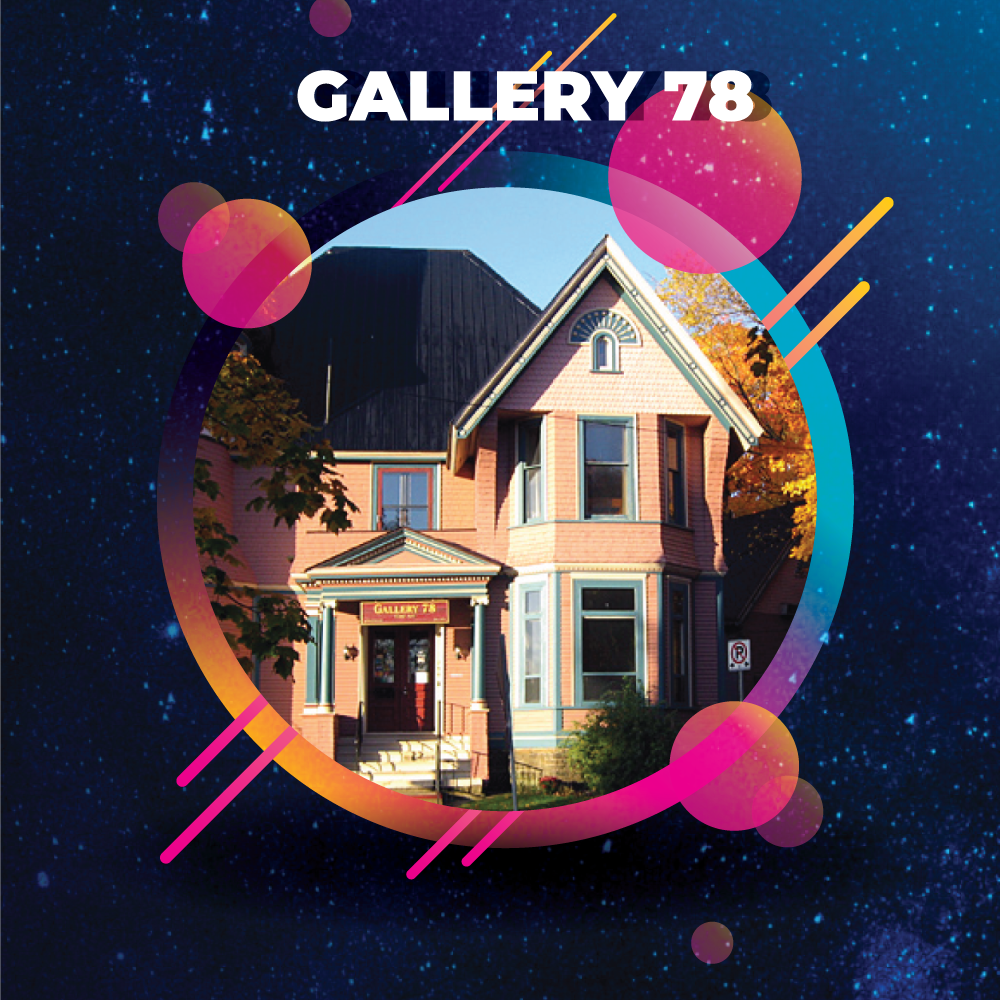 Gallery 78, 796 Queen St. will be hosting two National Film board screenings outdoors
7:30 pm – Miller Brittain by Kent Martin (1981) 57 minutes
8:30 pm – Kwa'nu'te': Micmac and Maliseet Artists by Catherine Anne Martin & Kimberlee McTaggart (1991) 41 min
Popcorn will be served. 25 chairs available.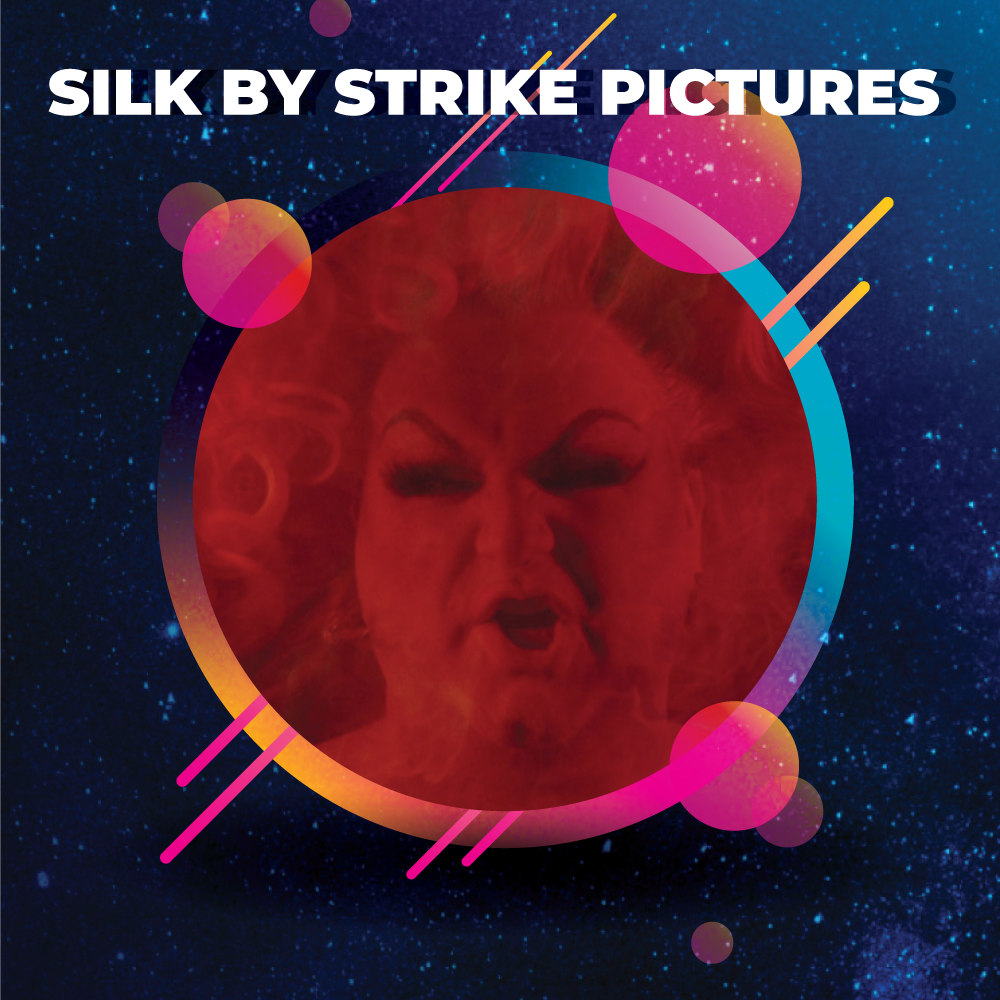 What is beauty? Who is God? What does it all mean? In a fever dream, Heather Silk explores these fundamental questions of life in Strike's new experimental short, "SILK".
Directed by Lance Kenneth Blakney
Starring Heather Silk
Music by Brad MacDougall
Produced by Strike Pictures
Based in Fredericton, New Brunswick, Strike Pictures has been producing films for 7 years. Founded in 2015, the company has garnered many awards nationally and internationally. As a diverse community of filmmakers, we often do not see ourselves represented in mass media. It is our goal to encourage a creative culture of inclusivity. Change will happen when media is being created by the ones who have diverse and authentic stories to tell. It is our mission to champion those stories.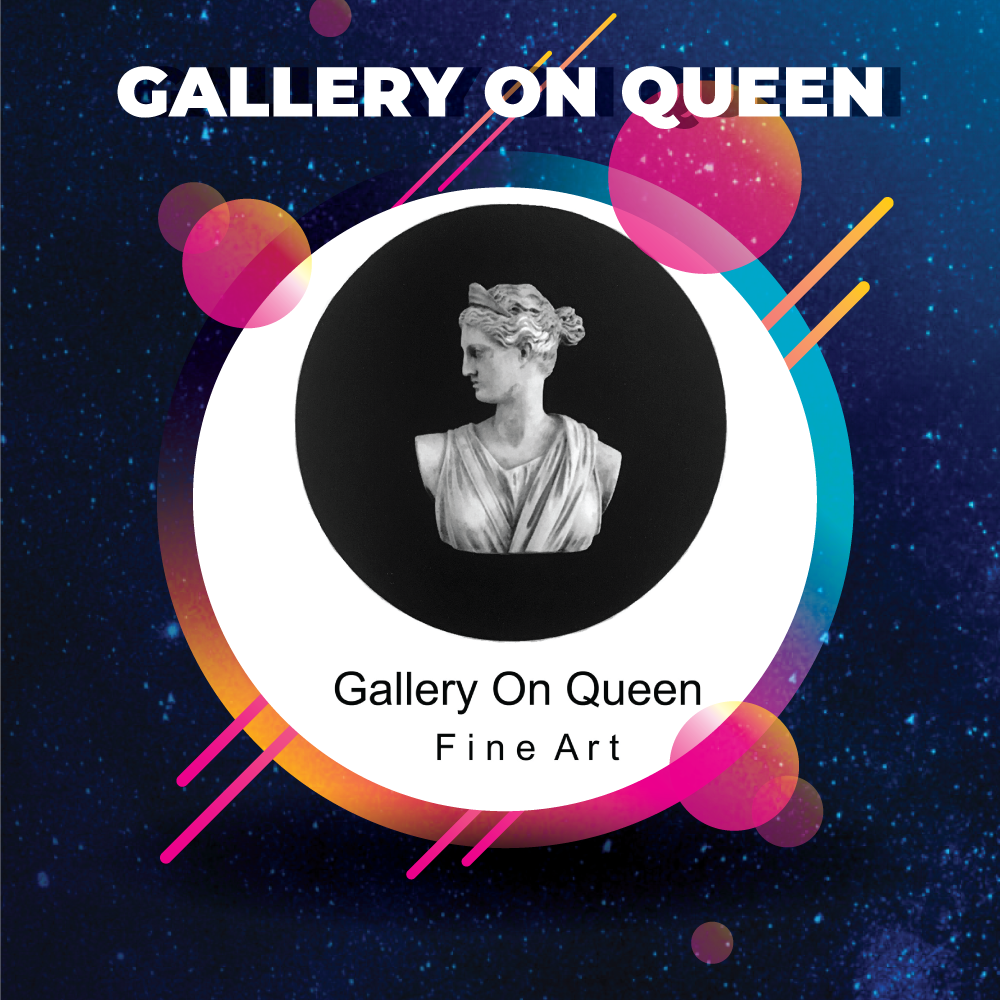 Gallery on Queen is located in a modern space in Fredericton's historic downtown. It houses a fantastic collection of work from artists across Canada. Situated one block away from the Beaverbrook Art Gallery, we strive to represent both emerging and established artists.
We believe in an affordable and accessible approach to collecting and that everyone should be able to own an original work of art. GOQ is a significant resource for both the novice art buyer and the seasoned collector. We provide services to private and corporate collectors in a friendly and welcoming atmosphere. From the traditional to the contemporary, the gallery houses an ever-changing collection of mediums, including paintings, drawings, sculptures, works on paper and ceramics.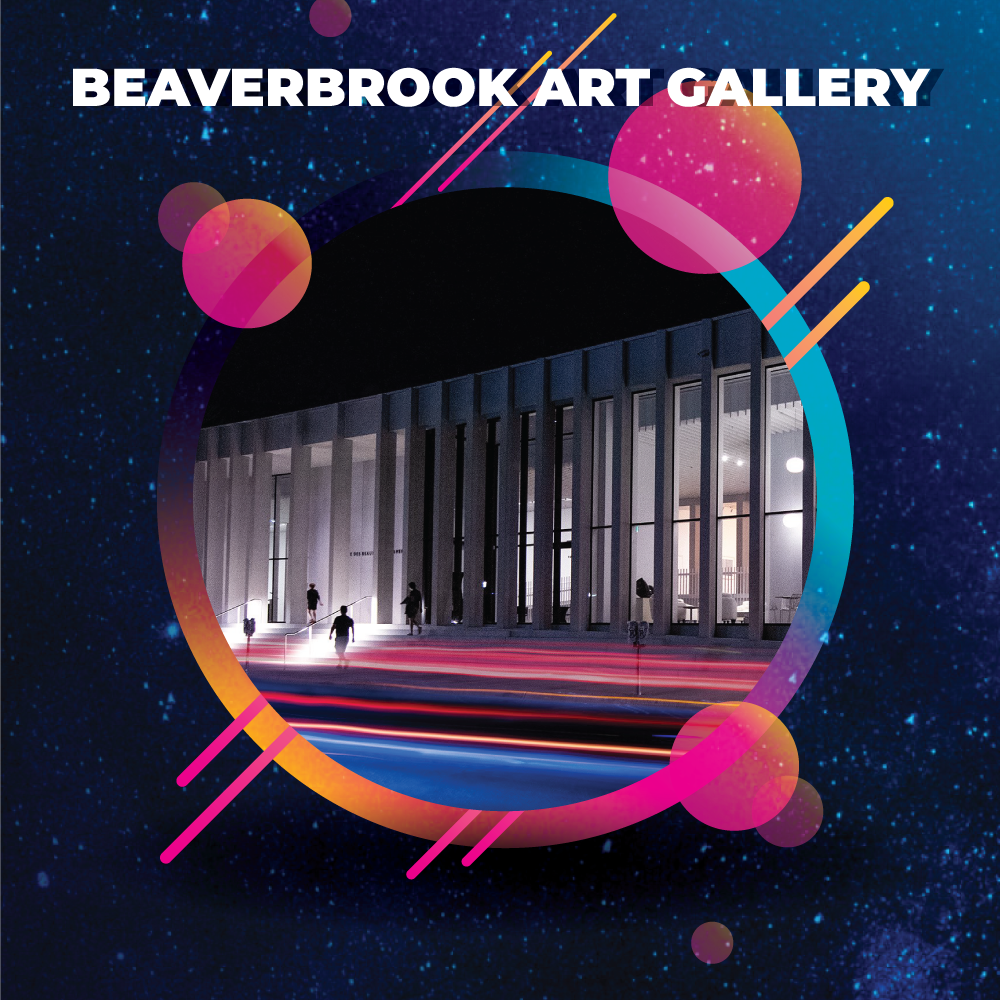 Free Admission to Collections
Beaverbrook Art Gallery will be open to all, free of charge, as part of Illuminate Arts Festival between 6:00pm and 12:00am.
New Brunswick's provincial art gallery has enriched life through art since 1959. Current exhibits include Confrontations, Wabanaki Modern: The Artistic Legacy of the 1960s "Micmac Indian Craftsmen," Deanna Musgrave: Transcendence, James Wilson: Social Studies, Cathy Ross: Ministers Island in Small Pieces, Donald Stuart: Homage, Andrew Steeves: Wood Type.
Photo by Rob Blanchard.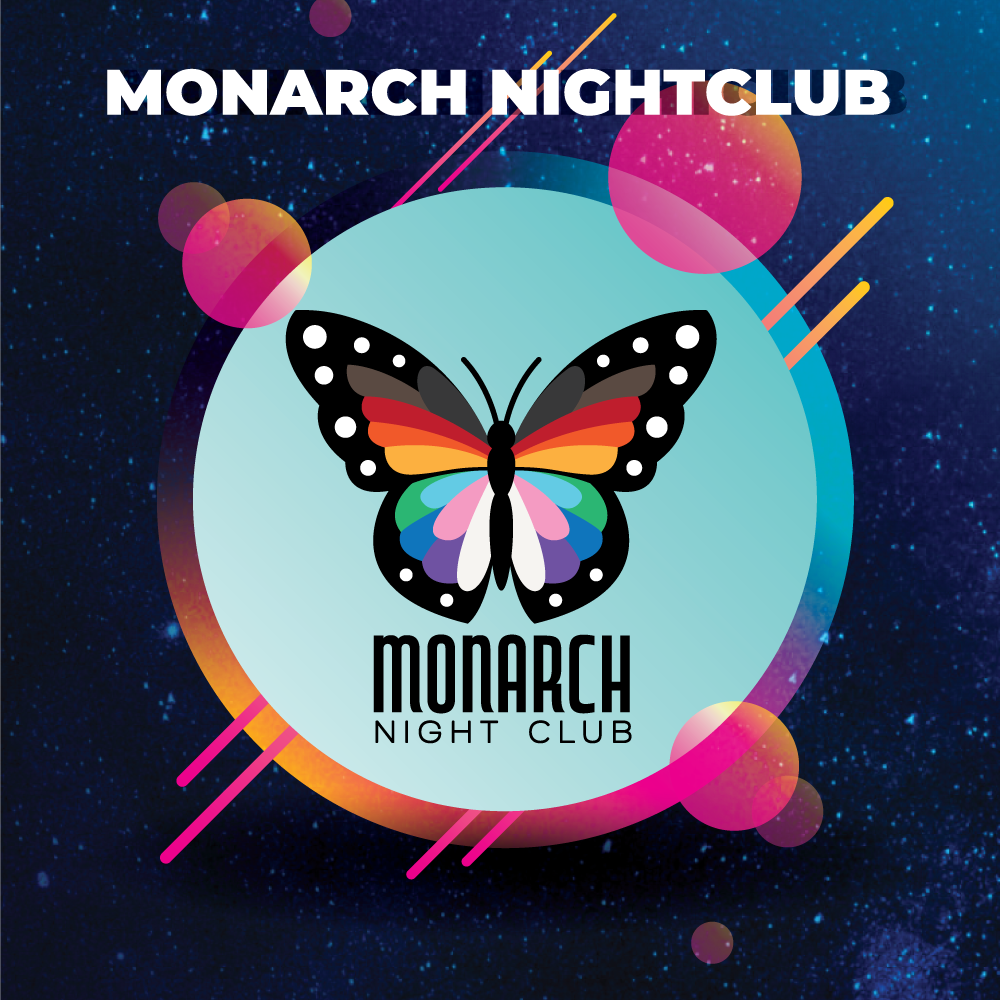 Monarch Night Club and drop in centre was created in 2021 after the closure of Fredericton's only explicitly queer space. Monarch aimed to fill that space, keeping 474 Queen Street as a queer venue, while making improvements based on the input of community members. Monarch is a space in which to grow and come into one's self, offering a wide range of activities and events for all ages! Monarch is a safer space for individuals to be who they are without fear of judgement – a community space that feels like home.
Monarch Night Club is a 19+ venue after 9PM, all ages before 9PM.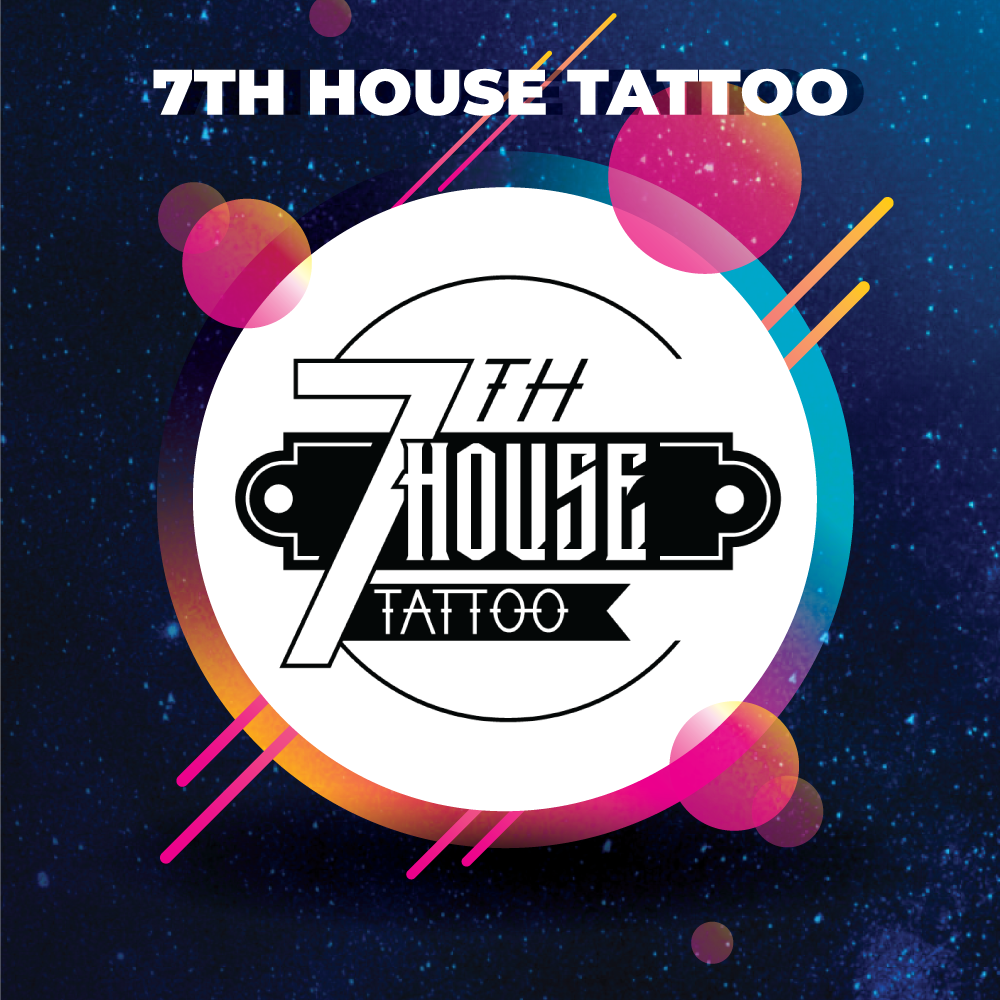 7th House Tattoo Company, est. 2018, is a local tattoo shop located at 412 Queen Street, downtown, Fredericton. Offering a wide variety of tattoo styles and piercings by the shop owner and Fredericton's most experienced piercer, Adam Grant, 7th House Tattoo Company prides itself in offering a modern, accessible, and safe experience for all clients.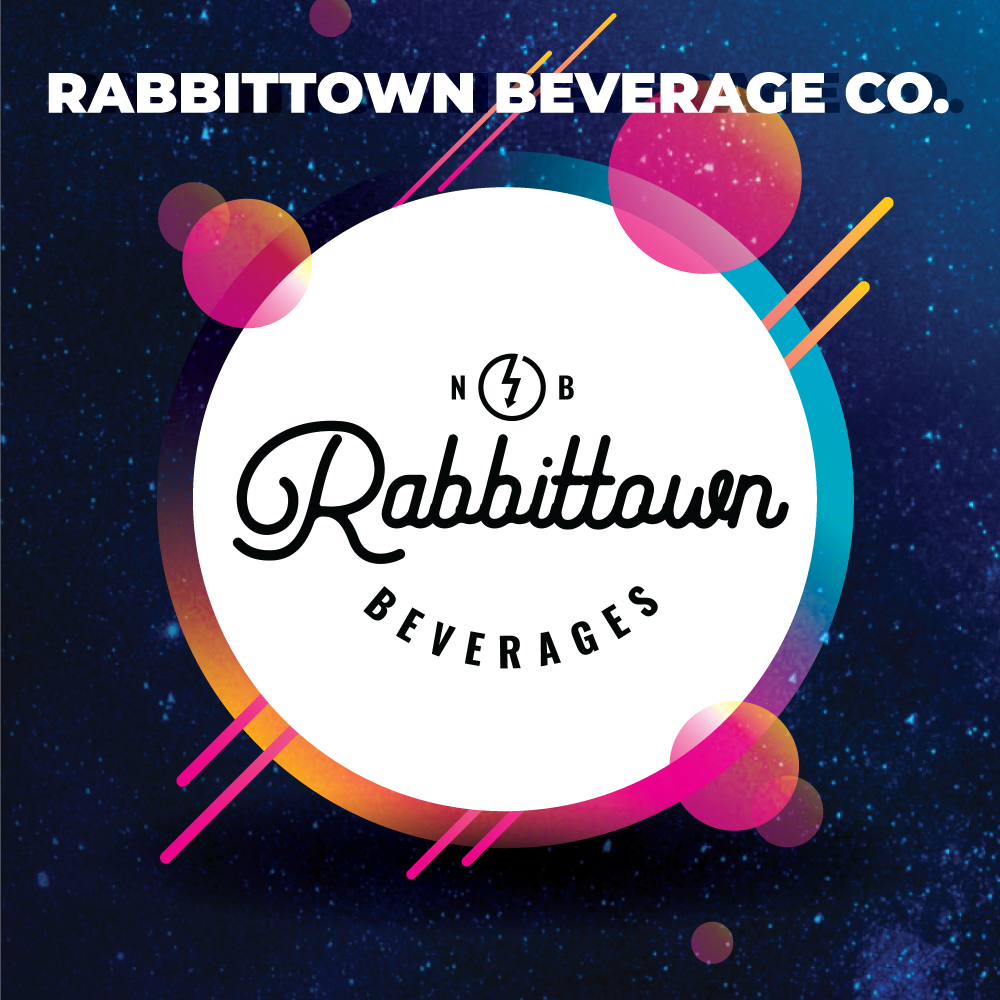 Rabbittown Beverage Company is a specialty craft beverage retailer located in Fredericton, New Brunswick.

We create, hand crafted alternatives to traditional ready-to-drink Iced Teas. We believe tea can be more than just a drink.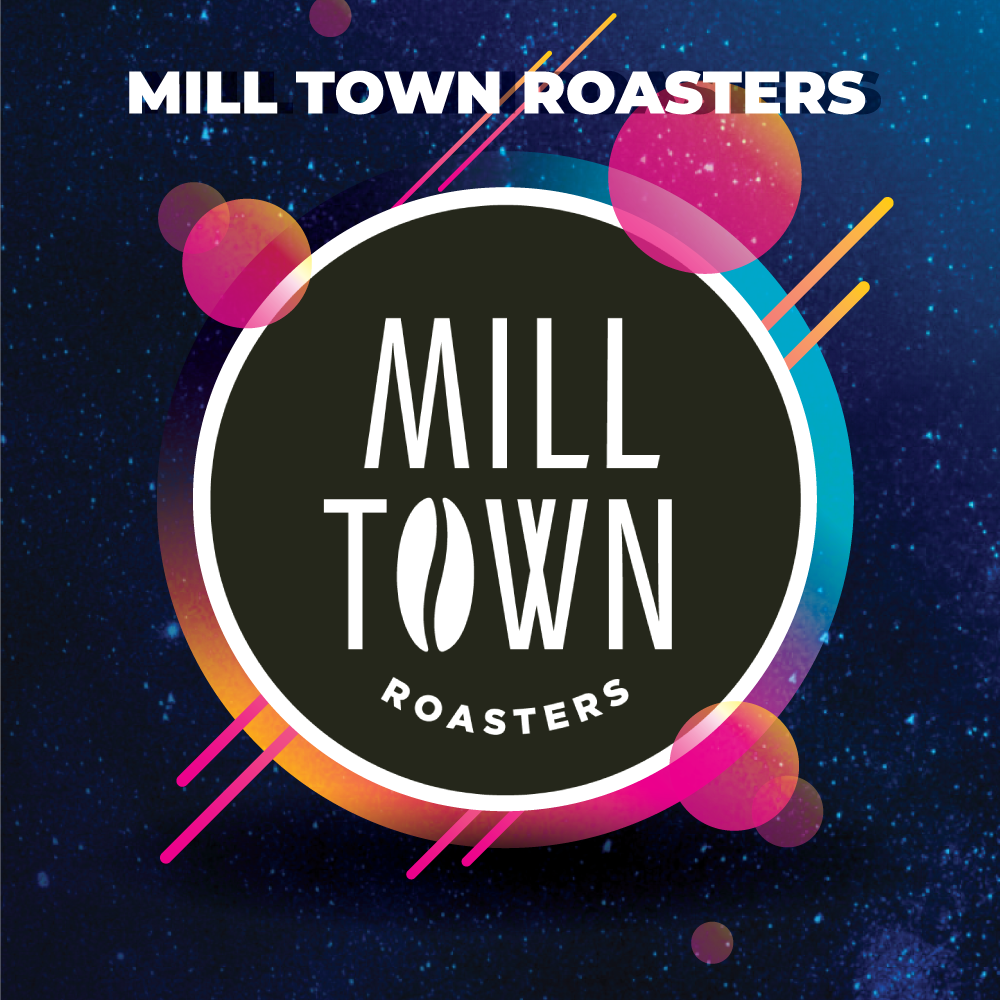 Mill Town Roasters, a long-time supporters of Fierté Fredericton Pride, will be providing FREE coffee and hot chocolate at Illuminate Arts Festival this year! Stop by our Info Dome on Carleton Street to grab a hot beverage and a festival map.
Mill Town Roasters started with three individuals and one common goal: to produce a higher quality coffee for the people of Freddy Beach. It wasn't long after this dream was born that Katie & Carl boarded their first flight in pursuit of their dream. First stop, Minneapolis, Idaho, and Sandpoint. Then joined Melodie, the third coffee connoisseur and again off they went; Toronto, Boston and beyond, their coffee knowledge was broadening and their passion for coffee was growing. MTR opened its first roastery in April 2019, and its first satellite shop in December 2019. This is just the beginning of MTR's journey, and we're so here for it.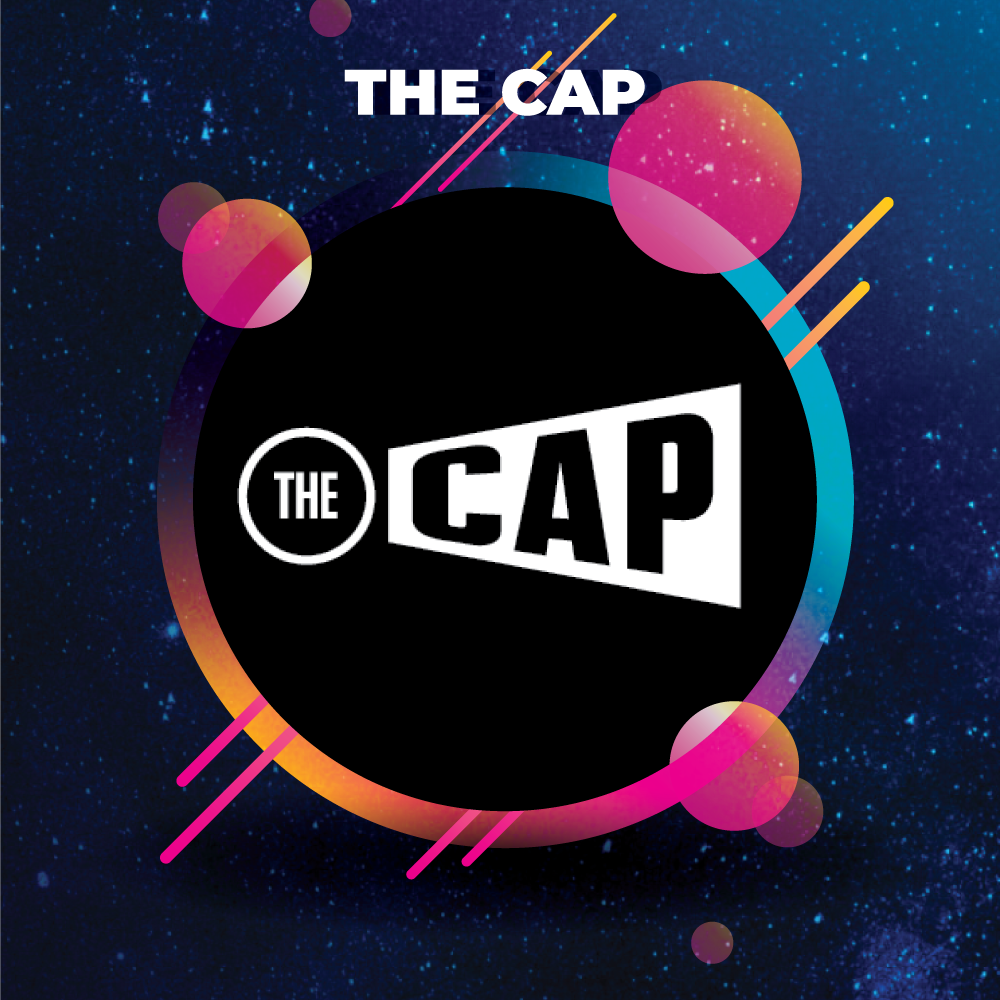 For 20 years, we've been that small intimate space for anyone looking to listen, dance, or socialize. Our focus is on the live sector: music, comedy, improv, the arts & more. The Cap now includes an on-site nano-brewery, daytime record retail and beer to go, all accompanied by plenty of seating on sunny or shaded patios.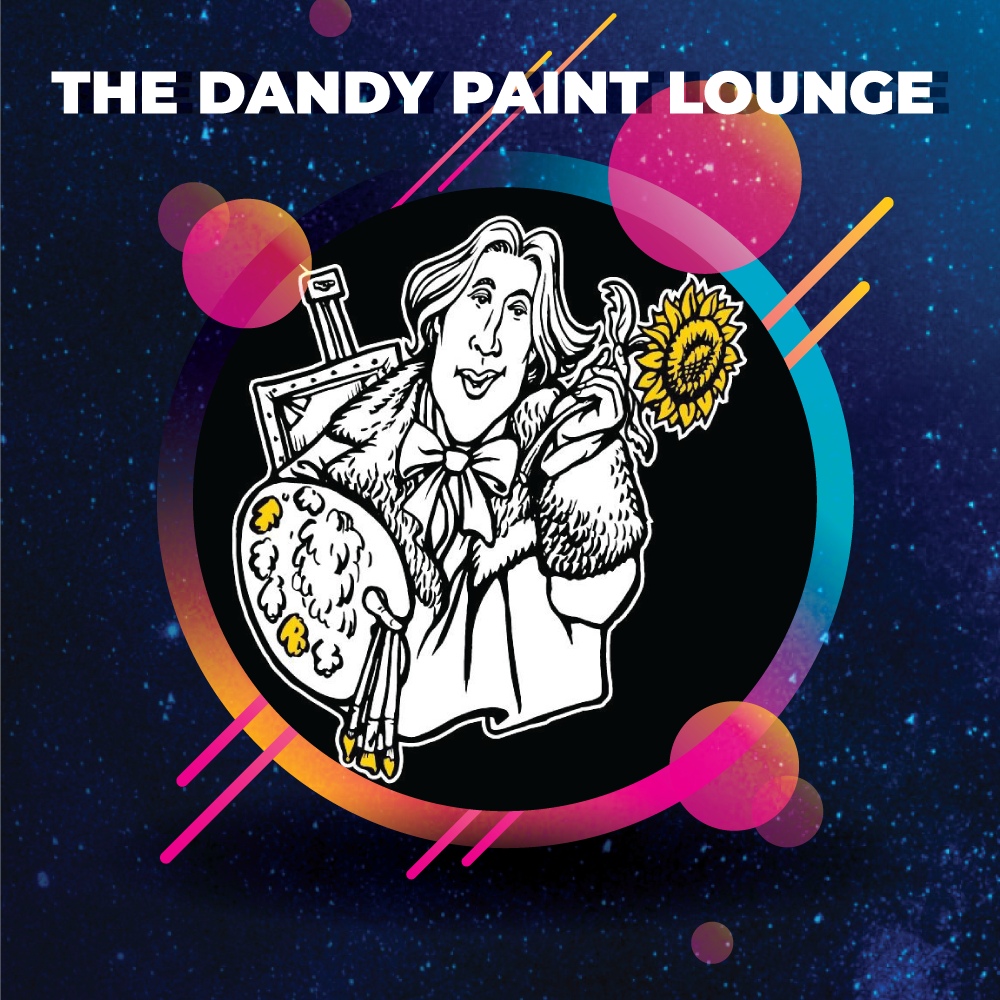 A Paint Lounge is like a public artist's studio meets licensed café meets play date. And The Dandy is quite simply a great time in a friendly studio that offers drinks, coffee and art stations for you and your friends to create and play. The best part? There's absolutely no experience required to get started and it'll be the most fun you've had all pandemic.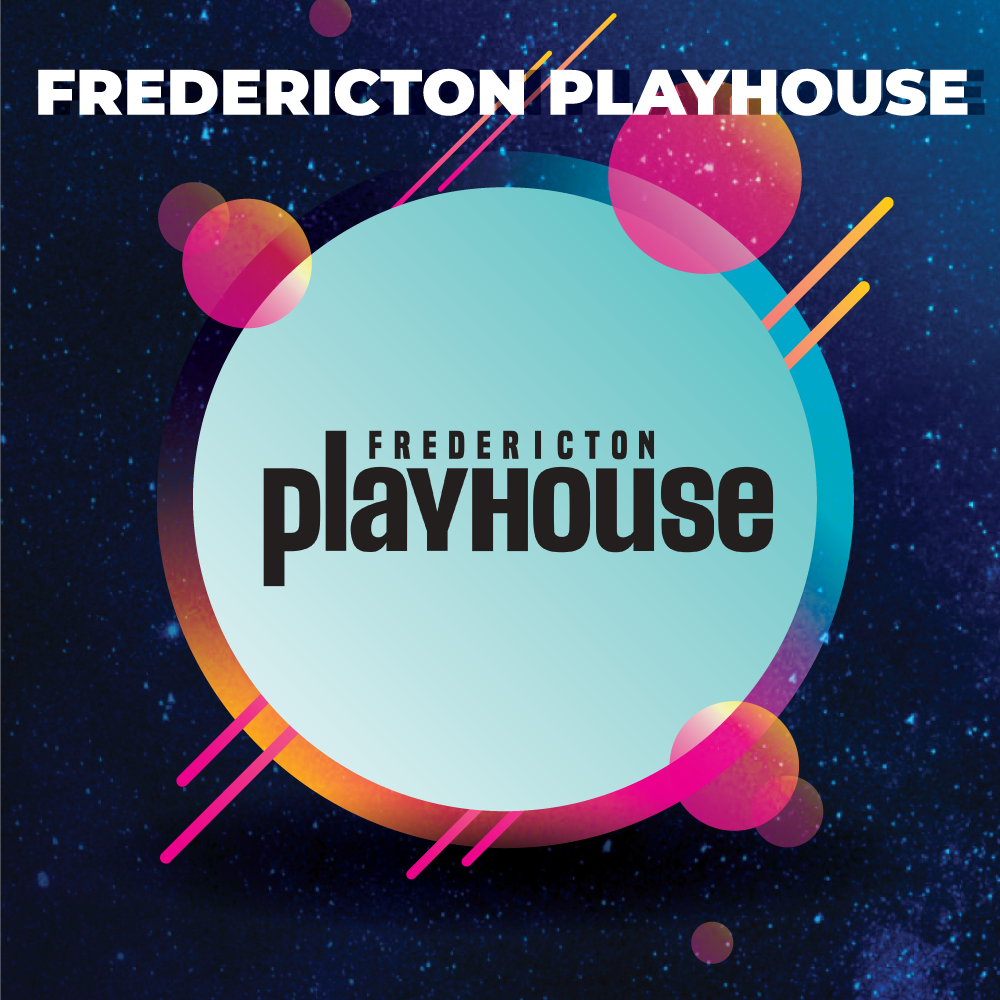 Located in beautiful downtown Fredericton adjacent to the provincial legislature, the Fredericton Playhouse has been providing a professional venue for the performing arts for decades.
The Playhouse was a gift from Lord and Lady Beaverbrook to the people of New Brunswick in 1964.
The facility was renovated in 1972 to expand technical capabilities and improve audience-to-performer relationship, or intimacy. The fly tower and box office were added at this time and the auditorium size was reduced to a capacity of 763 seats.
In 2000, the facility came under the ownership and management of Fredericton Playhouse Inc. – a charitable non-profit corporation associated with the City of Fredericton.
Today, the theatre operates as a professional performance venue available for local, national, and international artists and companies. The organization also presents touring artists as part of its own professional series and offers various other specialized programs for youth and local artists.
What is Illuminate?
Illuminate Arts Festival is a free outdoor event highlighting art and performance, from dusk to dawn, on unceded Wolastoqey Territory in Fredericton, NB. Guided by a festival map, visitors can explore the city in a new light, experiencing an array of pop-up art installations, performances, interactive art displays, and more.