ILLUMINATE ARTS FESTIVAL
Illuminate Arts Festival is a free outdoor event highlighting art and performance, from dusk to dawn, on unceded Wolastoqey Territory in Fredericton, NB. Guided by a festival map, visitors can explore the city in a new light, experiencing an array of pop-up art installations, performances, interactive art displays, and more.
Illuminate shines a light on a diversity of lived experiences, narratives, and ideas through public art and performance. Illuminate is designed to create unique and accessible opportunities for audiences to interact with contemporary art inspired by the global phenomenon Nuit Blanche.
Illuminate is presented by Fierté Fredericton Pride, a non-profit, volunteer-led organization that strives to promote inclusion and intersectionality in celebrating and advocating for 2SLGBTQ+ individuals and communities. The inaugural edition of Illuminate is funded in part by the Department of Canadian Heritage.
Illuminate is presented by Fierté Fredericton Pride.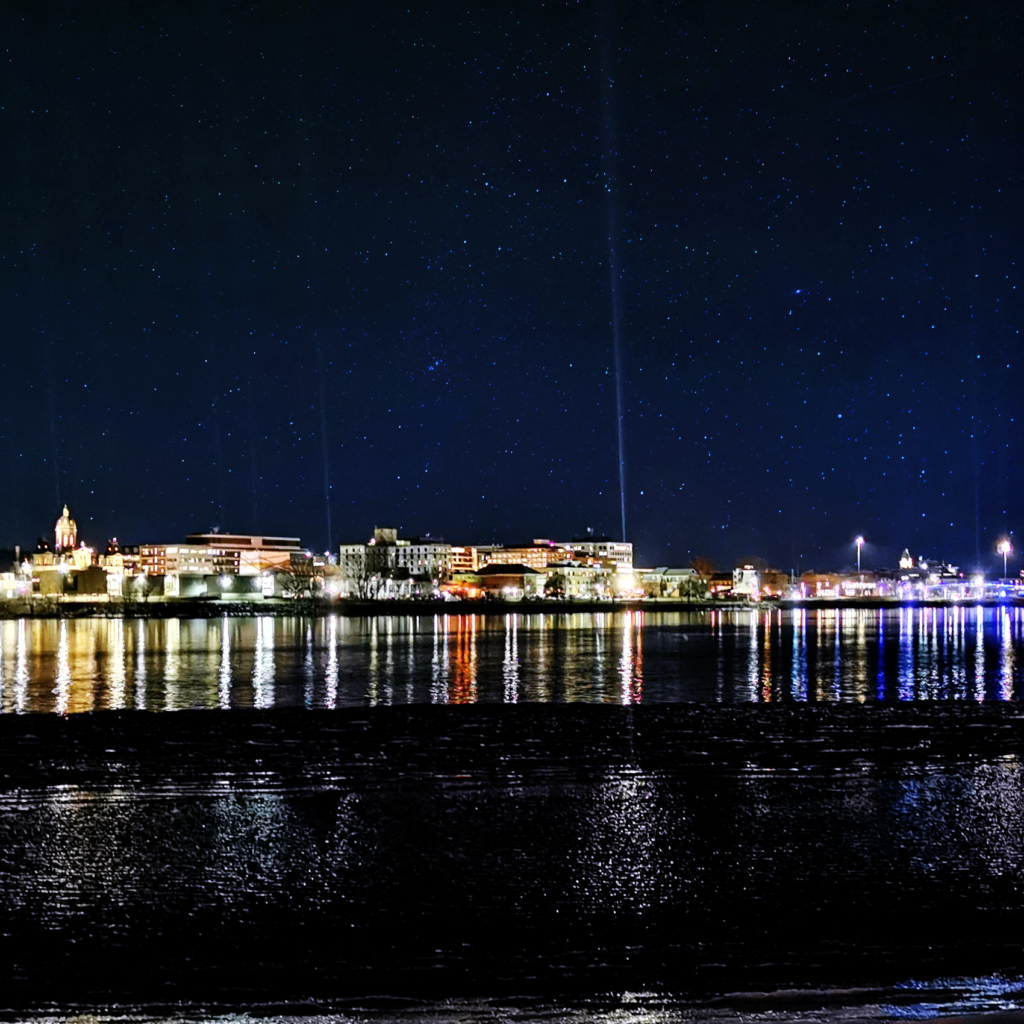 ILLUMINATE IS A FREE, PUBLIC ARTS FESTIVAL DESIGNED TO:
Empower
Illuminate prioritizes the work of 2SLGBTQ+, Indigenous, racialized, disabled, neurodiverse, fat, ill, underwaged, and otherwise underrepresented artists' voices and visions.
Educate
Illuminate seeks to shed light on lived experiences, narratives, realities, and topics that are often missing from contemporary, institutional art spaces.
Engage
Illuminate seeks to engage arts communities and the larger public by providing new and accessible opportunities to interact with the arts and local environments.
Excite
Illuminate seeks to excite both creator and viewer by making visible new ideas and innovative approaches that spark conversation.
WHEN IS ILLUMINATE 2022?
Illuminate is tentatively scheduled for March 26th, 2022, on unsurrendered and unceded Wolastoqey Territory, in the colonially named city of Fredericton.
Keeping with Nuit Blanche tradition, this festival is intended to be presented over a 12 hour period, between dusk and dawn.
This format will be reconsidered if it is determined that another approach would better align with current Public Health regulations and restrictions and provide a safer environment for all to participate. Please stay tuned for more details.